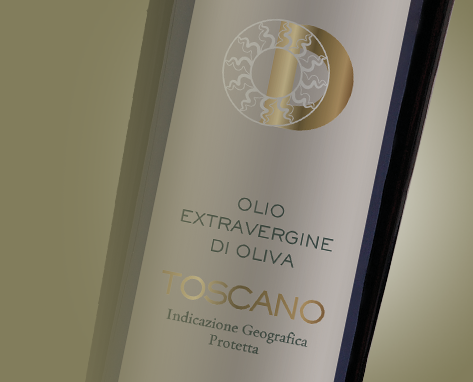 IGP Toscano
Extra Virgin Olive Oil
The road marks our way, lined with cypresses and fast-flowing torrents in search of the sea. The Maremma opens widely before us: bright, generous and alive. From the sea breeze and intense sun the olive trees absorb vigor, elegance and a strong personality, endowing this Tuscan Extravirgin Olive Oil with soul.
Discover our D'Wine Club
Characteristics
Using top-quality olives, scrupulous attention is paid to guideline procedures. We monitor the entire process from beginning to end, minimizing our Extravirgin Olive Oil's exposure to the air, filtering immediately and stocking it in stainless steel at a temperature ranging from 14 to 20°C. The oil is bottled only upon request from the client, using inert gas and a bottle that reduces 97% of the effect of UV rays, thereby maximizing the shelf life of our products.
Production Characteristics
Olive Origin:

Maremma

Oil Production Area:

Dievole Olive Oil Mill

Olive Variety:

Mechanical and manual

Altitude:

50–200 masl

Harvesting Method:

Bruschetta, vegetables, rice salad, fish, tomatoes, legume soup, vegetable risotto, grilled fish, salmon, goat's cheese, and semimature cheese

Bottle Size:

500 ml
Tasting Notes
Color:

Golden

Bouquet:

Fruity, reminiscent of mature olives

Geschmack:

Harmonious, with medium-strength bitterness and bite
Erntemethode
Bruschetta, vegetables, rice salad, fish, tomatoes, legume soup, vegetable risotto, grilled fish, salmon, goat's cheese, and semimature cheese