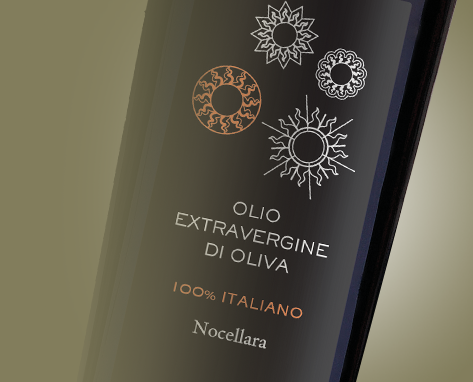 100% Italiano
Monocultivar Nocellara
Extra Virgin Olive Oil
The story of our Italian Extravirgin Olive Oil simply cannot be told without taking the necessary passage over the narrow strait that brings us to Sicily and the extraordinary aromas of Nocellara in the Belice Valley.
Discover our D'Wine Club
Characteristics
Using top-quality olives, scrupulous attention is paid to guideline procedures. We monitor the entire process from beginning to end, minimizing our Extravirgin Olive Oil's exposure to the air, filtering immediately and stocking it in stainless steel at a temperature ranging from 14 to 20°C. The oil is bottled only upon request from the client, using inert gas and a bottle that reduces 97% of the effect of UV rays, thereby maximizing the shelf life of our products.
Production Characteristics
Olive Origin:

Sicily

Oil Production Area:

Dievole Olive Oil Mill

Olive Variety:

Nocellara

Altitude:

400 masl

Harvesting Method:

Mechanical and manual

Bottle Size:

500 ml
Tasting Notes
Color:

Green

Bouquet:

A medium-intense fruitiness reminiscent of green tomato leaves with floral notes

Taste:

A very delicate flavor, faintly bitter with a persistent peppery bite
Food Pairing
Fresh seafood antipasti, shellfish, steamed dishes, rice salad, raw vegetables, and any lightly flavored dish.