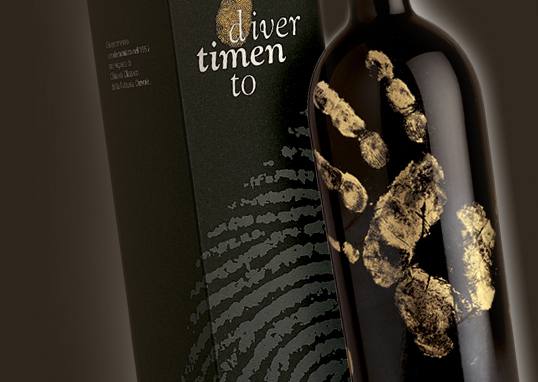 Divertimento
IGT Toscana 2016
Divertimento represents the identity of our approach. For every occasion, our flavor must be respected: the right restaurant, the right company, the right wine, the right handshake. Every Dievole winemaker leaves his gilt handprint on the Divertimento bottle, making it Inimitable. A gesture of profound respect for the one who tastes it.
Discover our D'Wine Club
Technical Information
Esposizione:

South, south-west

Bodentyp:

Clay, marlstone, limestone, alberese

Sistema di allevamento:

Cordone spur

Densità d'impianto:

5500 plants/ha.

Età delle viti:

7-13 years.

Hectare yield:

70 q.

Pflanzenertrag:

1.3 kg

Harvest Period:

End of September

Alcohol:

13%

Acidità:

5,7 g/l

Dry Extract:

25

Bottle Size:

1500 ml
Winemaking Process
The fermentation developes in stainless steel tanks only with indigenous yeast at 25°C. The malolactic fermentation starts in a natural way. The aging process is made in stainless steel tanks for about 5 months.
Tasting Notes
Color:

Red ruby

Bouquet:

Bright aromas of flowers and red fruits like strawberry and cherry.

Geschmack:

Dry clean taste, with a nice and fresh acidity which supports deep flavors of red fruits. Fresh finish. Beautiful also as an aperitivo.

Abbinamenti:

Ideal with cheese, pasta with different types of sauce or grilled meat.