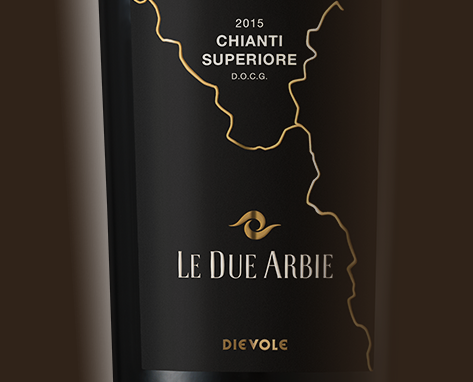 Chianti Superiore DOCG 2016
Quintessential Tuscany: a gentle whirl of the ripest red fruits, violets and cherries. A vivacious ruby red with the tannins that are youthful yet harmonious and rounded. The result is a complex, elegant wine, with a long finish, easily paired with food.
Discover our D'Wine Club
Technical Information
Esposizione:

South, southwest

Bodentyp:

Clay soils with marl and limestone

Sistema di allevamento:

Cordon spur converting to Guyot

Densità d'impianto:

5,000 vines per hectare

Età delle viti:

20 years

Hectare yield:

75 q.li

Pflanzenertrag:

1,5 kg

Alcohol:

13,5%

Acidità:

5,5 g/l

Bottle Size:

750 ml
Winemaking Process
Fermentation: spontaneous fermentation with native yeast in unrefined concrete vats for about 2 weeks. Aging: in large untoasted French oak barrels for 12 months. Refinement: 3 months in bottle
Tasting Notes
Color:

Intense red ruby.

Bouquet:

Intense aroma, with hints of ripe red fruits, like cherries, which pair well with the scent of dried violets. The Merlot bestows the bouquet with its unmistakable aromas, including grassy and spiced nuances.

Geschmack:

The aromas can also be tasted on the palate, blending perfectly with the balanced tannins and excellent freshness.