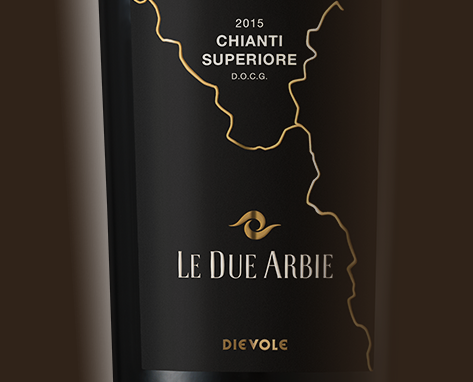 Chianti Superiore DOCG 2016
Quintessential Tuscany: a gentle whirl of the ripest red fruits, violets and cherries. A vivacious ruby red with the tannins that are youthful yet harmonious and rounded. The result is a complex, elegant wine, with a long finish, easily paired with food.
Discover our D'Wine Club
Technical Information
Position:

Sud, sud-west

Soil type:

Marl, limestone

Training system:

Cordone speronato

Vine density:

5.000 plants / ha

Vine age:

10-15 years

Hectare yield:

70 q.li

Plant yield:

1,4 kg

Alcohol:

13,5%

Acidity:

5,5 g/l

Bottle Size:

750 ml
Winemaking Process
It ferments on natural yeast in steel vats for about two weeks. Following a natural malolactic fermentation in the same vats, the wine ages in large barrels for another 12 months. It is bottled aged for a further 3 months prior to release.
Tasting Notes
Color:

Bright, intense red ruby.

Bouquet:

Ripe red fruits as violets and cherries.

Taste:

Fresh and juicy flavoured with tannins that are youthful yet harmonious and rounded. Elegant with a long finish.

Pairing:

Excellent with traditional Tuscan dishes such as ribollita, pasta or grilled meat.