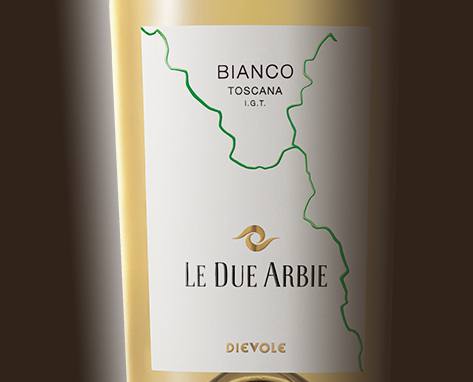 Bianco Le Due Arbie
IGT Toscana 2018

A fresh and fruity wine, perfect for happy hours.
Technical Information
Soil type:

Sandy and graveled, rich in organic substances

Training system:

Guyot

Vine density:

5.000 vines per hectare

Vine age:

14 years

Hectare yield:

80 q.li

Plant yield:

About 1.6 kg

Harvest Period:

Early September

Alcohol:

12,5%

Acidity:

5,8 g/l

Bottle Size:

750 ml
Winemaking Process
Cold white vinification methods. The grapes are gently destalked and pressed, immediately cooled to 5°C and delicately pressed again. The resulting must is cooled to 5°C and left to decant for 2 days. As the temperature rises naturally (on the third or fourth day), the must is injected with a native pied de cuve. The slow and constant fermentation lasts for about 35 days at 17-18°C. Refinement in steel vats for 3 months.
Tasting Notes
Color:

Bright straw yellow.

Bouquet:

Floral and fruity nuances, with clean aromas of peach, apple and pineapple.

Taste:

Freshness and minerality stand out on the palate.