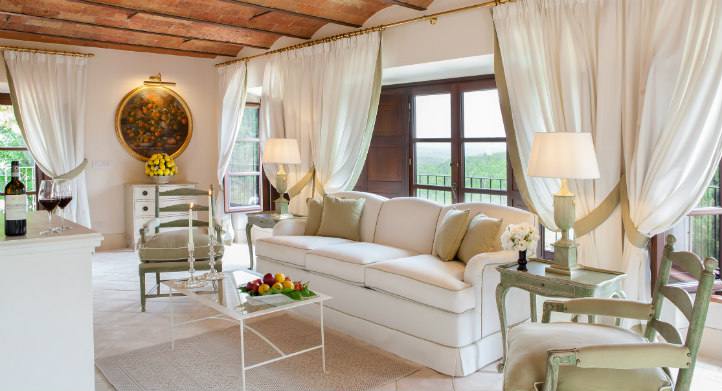 Rooms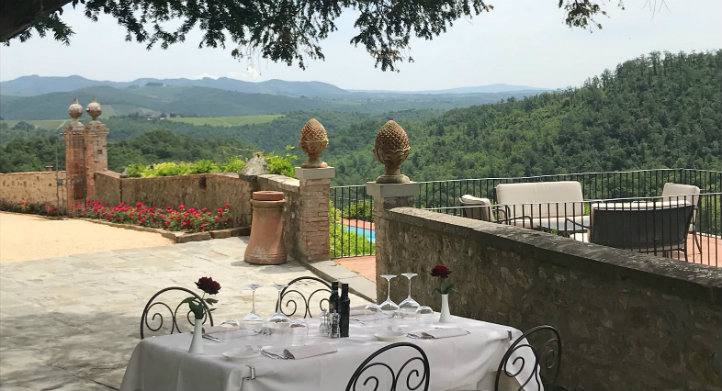 Restaurant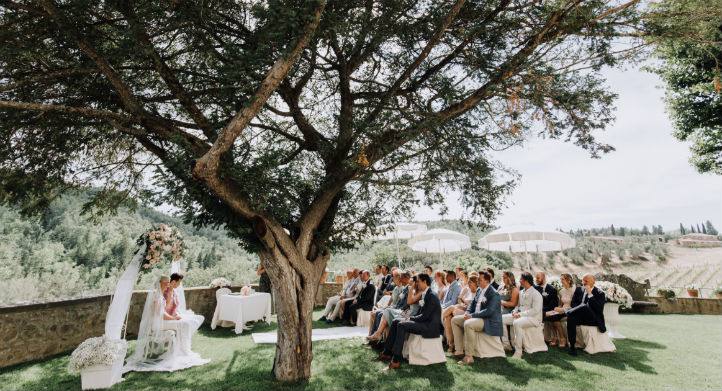 Events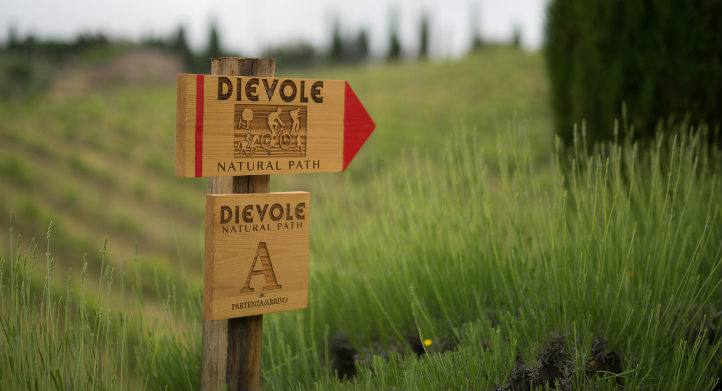 Activities and free time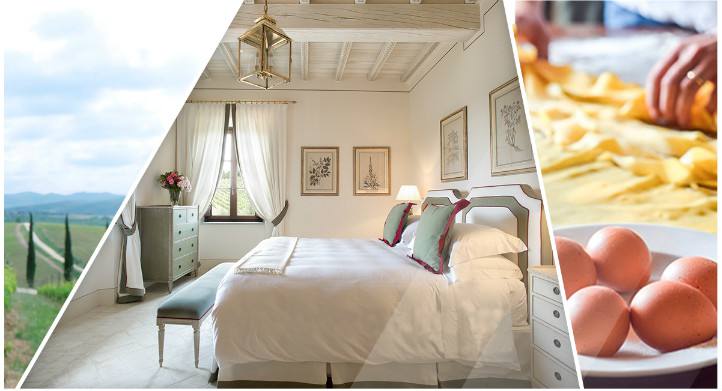 Packages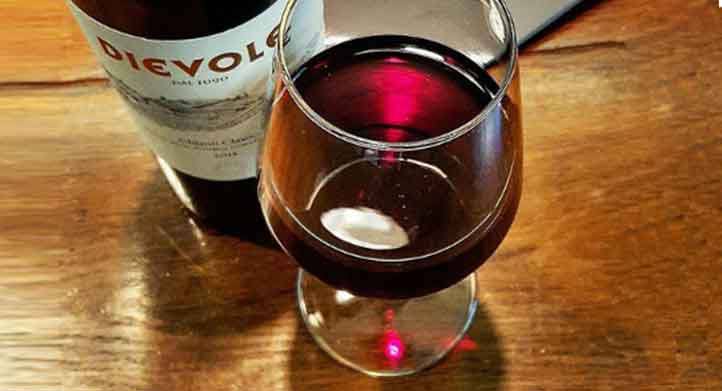 Wine Shop
Guests can arrive at the Dievole Wine Resort via a winding white road, flanked along the way by tall cypresses that have silently basked in an unparalleled scenery for decades, the very same that has unfailingly enchanted every guest that has passed through our doors.
Guests are welcomed by a magical atmosphere, immersed in the soft, rolling hills of Tuscany, with their neat and ordered rows of vineyards, olive groves extending as far as the eye can see and stone villages dotting a landscape cared for by skilled and reverent hands since the beginning of time.
Dievole, just 12 km from Siena, dominates this enchanting territory from a privileged position, with a view over a large stretch of the hills of the Chianti Classico wine area and the Monti del Chianti, offering a breath-taking panorama.
But guests at our Wine Resort are also struck by the charm of its gardens, boasting centuries-old trees, flowers and fragrant plants, by the elegant architecture of the main villa, built in the 18th century by the noble Malavolti family from Siena, and by the other buildings in the tiny village, including the small, brick and stone church dedicated to St. John the Baptist.
Located in a beautiful part of Tuscany, the Wine Resort at Dievole offers a refined and discreet hospitality experience, with 11 rooms in the historic villa, comprising Classic, Deluxe, Prestige and Prestige Suite, 9 apartments in the building known as Colombaio, 3 Classic rooms in Casa Olivo, 2 splendid Suites in the Limonaia and a Classic, Deluxe and Suite in Casa Dievolino. There 28 rooms in total, including suites, doubles and apartments, all of which have been renovated in line with the most elegant Tuscan style and equipped with every comfort you would find in a high-end, luxury establishment.
The Dievole Wine Resort also vaunts the gourmet restaurant Novecento and a lounge bar – both of which are located inside the main villa – a terrace with a view, where guests can enjoy a delicious breakfast, 2 panoramic pools, a wine bar, a charming tasting room in the wine cellar and a "percorso vita," part of the Nature Path, which winds for kilometres through the vineyards, woods and olive groves that make up the more than 600 hectares of property.
Among the unique experiences offered, there is certainly the chance to taste authentic Tuscan cuisine, reinterpreted with a modern and refined touch by the skilled hands of resident chef Monika Filipinska; in the summer season, this sensory experience is made even better by a breath-taking view, with meals served outdoors in one of the two shaded, panoramic gardens.
Another service that distinguishes the Dievole Wine Resort has to do, of course, with its wine and extra-virgin olive oil: as part of their stay, all our guests can participate in a guided tasting at our Wine Shop that introduces them to our philosophy of work, eco-friendly and respectful of the environment and terroir, discovering our exquisite wines and select extra-virgin olive oils. Giving our guests the opportunity to explore our passion and establish an enduring bond with our labels is one of our missions and we love to do it with the utmost care.
Dievole is much more than a luxury hotel and an esteemed wine company: Dievole is a lifestyle, it's…Tuscany!