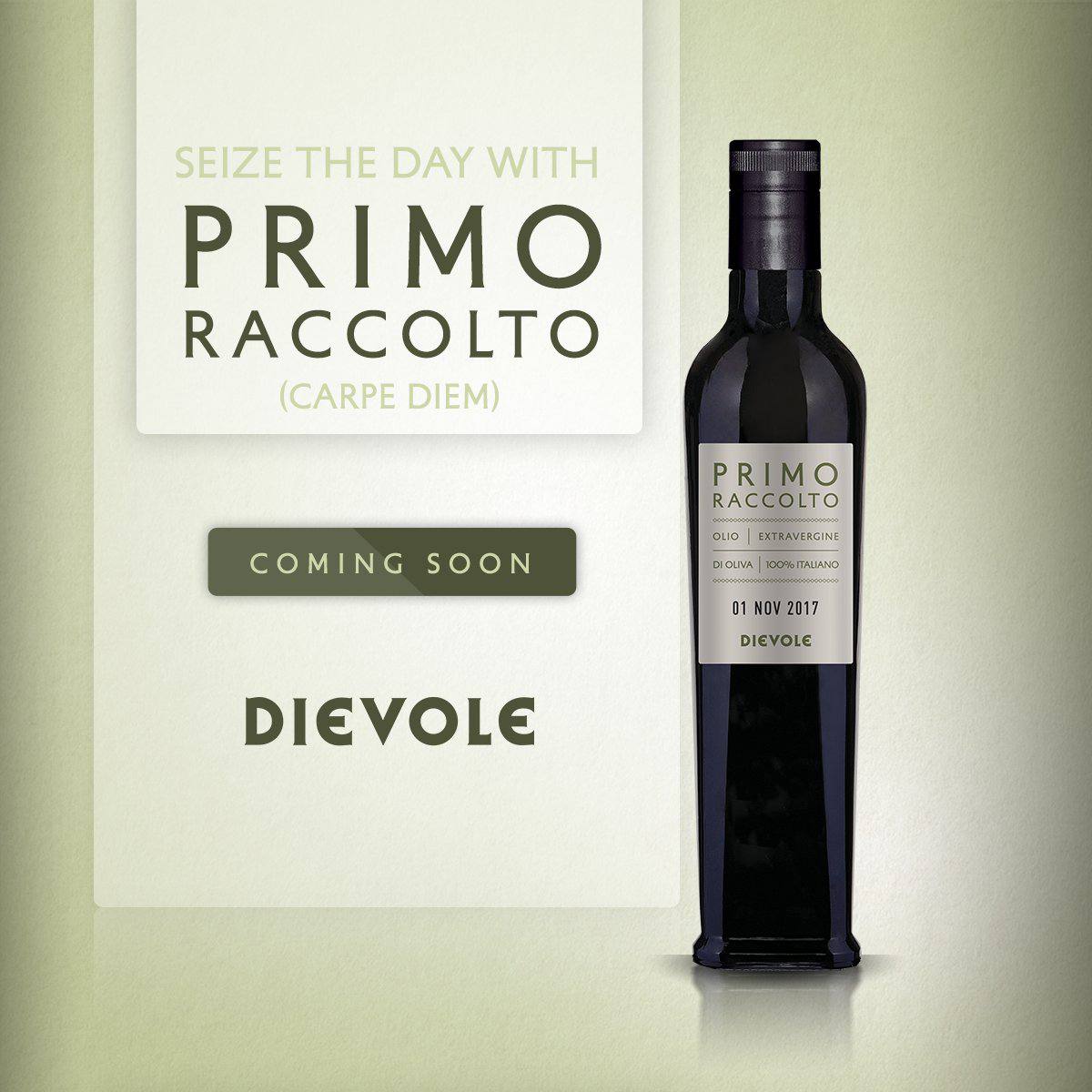 A ground-breaking project: pre-sales of oil personalized on olive harvest day.
Transparency, innovation, passion and traceability have always distinguished oil by DIEVOLE and Primo Raccolto is a product of these hallmark values.
Primo Raccolto, launched in 2016, is based on the on-demand sale of extra-virgin olive oil whose olives are harvested and pressed from November 1 to 15. All customers need to do is choose the day of pressing in advance and they will receive their personalized bottle of oil by home delivery: the label states the customer's chosen date of harvest and pressing. Only one batch will be available: the finest quality obtained that day.
Those who purchase the oil during the presales period will receive two complimentary DIEVOLE-branded professional extra-virgin olive oil tasting glasses.
Presales are available online only. Bottles cost €14.
Stefano Capurso, General Manager of the ABFV Group in Italy: "This project is truly original, something that only a well-organized and technologically advanced company is able to accomplish. Presales certainly help us to organize the workflow, but the precision and timescales of picking and pressing the olives, bottling and shipping are hard to achieve.
Dievole is capable of doing this since the advanced technology used in the field and in the mill, combined with the expertise of the staff, guarantees top results in terms of the product and customer satisfaction."