Chianti: producing region of Chianti Classico
Discover all about Chianti, the producing region of Chianti Classico wine, and become an expert with the help of these posts.
Chianti: heart of the Tuscany
Discover Chianti Valley, located at the heart of the Tuscany – between Florence and Siena – where the renowned Via Chiantigiana links the two cities. The shire – mainly famous for its Italian wines – offers a pleasant tour among vineyards, hills and medieval villages. Many of these villages still have Middle Age squares and palaces.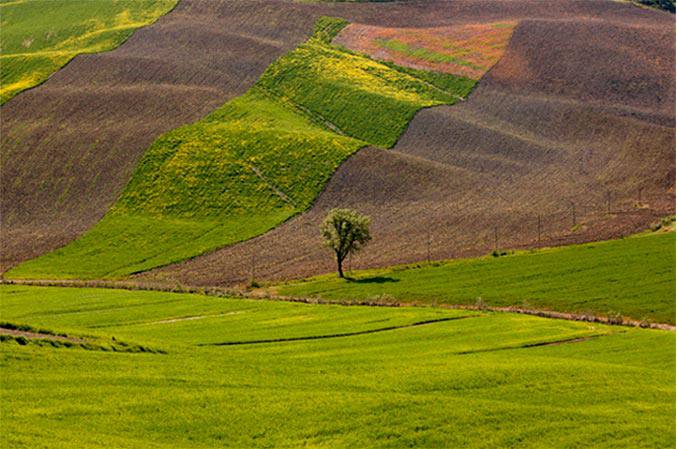 The most populous town in the vale is Grieve, mainly known by its triangular square. Very close to it, we can find the tiny village of Montefioralle, where explorer Amerigo Vespucci – after whom the continent of America is named – is said to have been born.
Impruneta is also worth visiting. It is located at the edge of the valley and it is known worldwide for its clay production and its terracotta sculptures, a tradition that goes back to ancient times. Another beautiful medieval town in Chianti is Panzano, which has suffered several destructions throughout its history due to its central location between Florence and Siena. Both cities fought for the region's control on numerous occasions throughout the centuries.
A tour around Chianti Valley should also include Castellina, Radda – with its spectacular medieval wall – and Gaoile.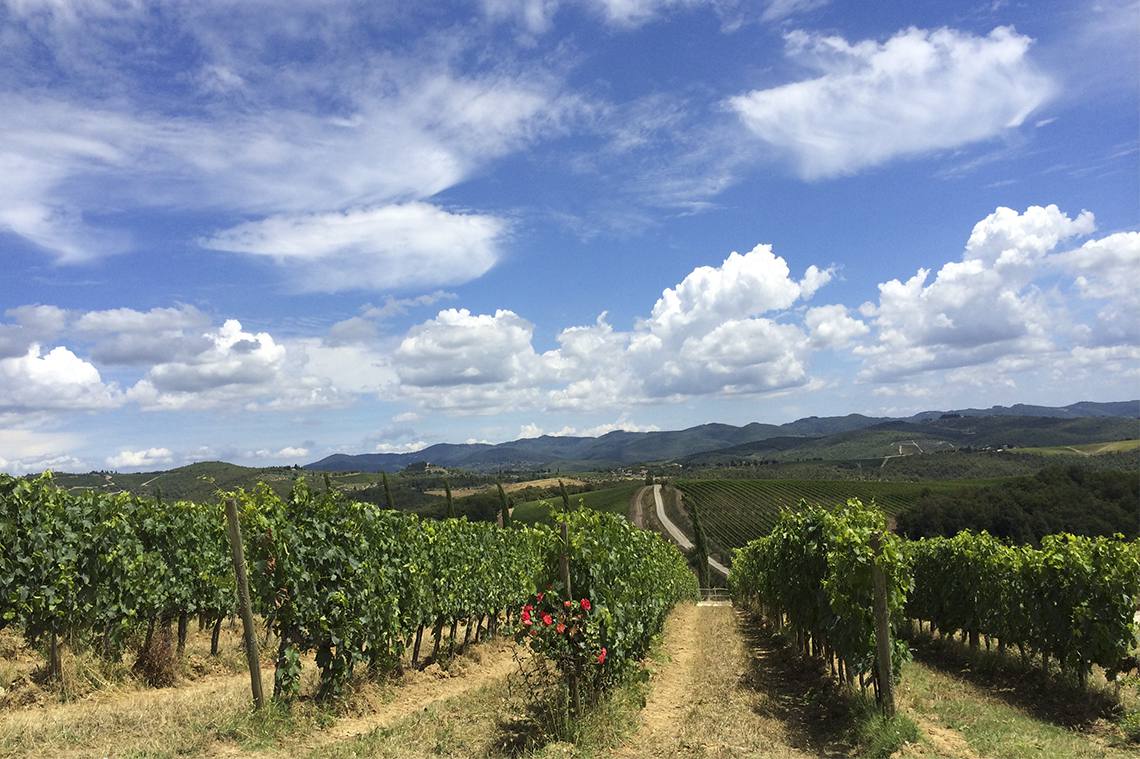 If you decide to travel to this lovely Tuscan region, you will be able to walk around its paved streets, be amazed by the Tuscan landscape views distinguished by its croplands and rows of cypresses and be able to steep yourself in the simple and pleasant life its dwellers have. And, please, do not forget the most important thing: making a stop in your route in order to enjoy Chianti wine, one of the most famous and renowned in Italy, such as the Chianti Classico with a protected and guaranteed designation of origin offered by Dievole winery. You will identify Chianti Classico wines by the black rooster image the labels display.
The wine tradition in the area and the first settlements goes back to the Etruscan times in the 8th century BC. But the vale has not only survived out of wine – and olive oil. Since it is located at the heart of the Tuscany, many artists passed by Chianti in their ways to Florence or Siena during the Middle Age or the Renaissance. A part of its legacy is preserved in museums, such as the Grieve Sacred Art Museum in Chianti and San Casciano Val di Pesa, the Treasure Museum held at Santa María de Impruneta's church and the Montespertolli Religious Arts Museum. You can also visit the wine museums in Grieve and Montespertolli and the archaeological museum with Etruscan and Roman sculptures in Castellina.
Nowadays, some foreign tourists decide to settle in the shire after having admired Chianti's wines, landscapes and people. Therefore, the region is also called Chiantishire due to the big number of foreigners living there.
Where is Chianti region?