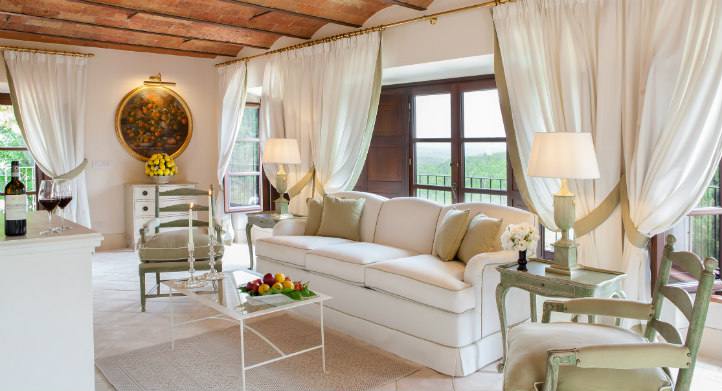 Rooms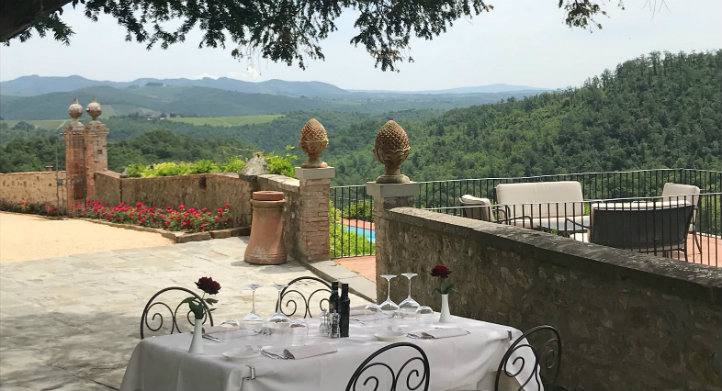 Dining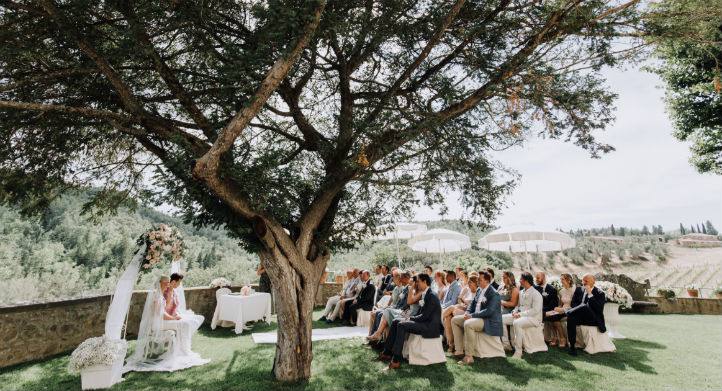 Events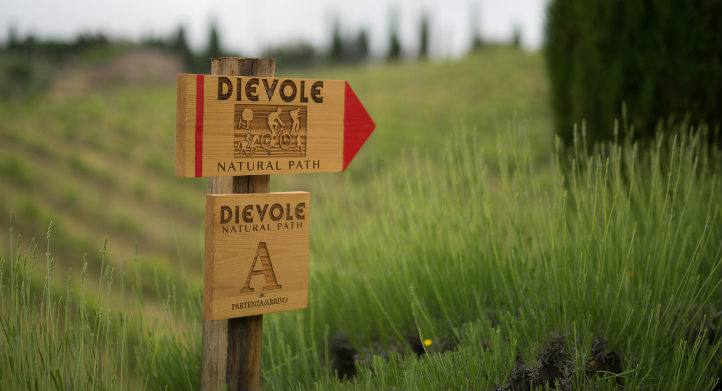 Activities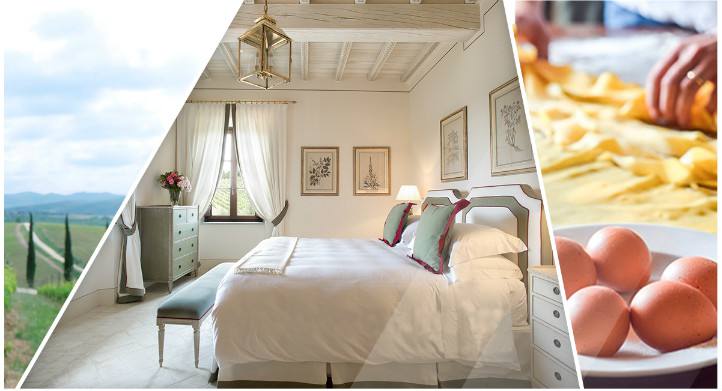 Packages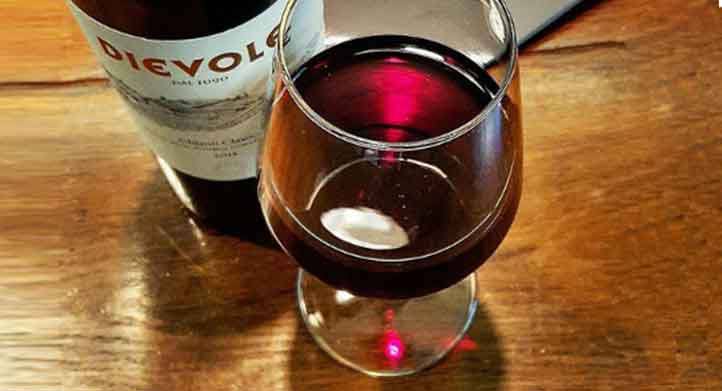 Wine Shop
Welcome to Dievole. Welcome to Tuscany
Dievole is wrapped in a magical atmosphere. The rolling Tuscan hills, the cypresses, the vineyards and olive groves stretching as far as the eye can see, the hidden hamlets and magnificent medieval buildings dominate the landscape.
The entrance, at the gates to the medieval hamlet of Vagliagli, just 12 km from Siena, is formed by an avenue of century-old cypress trees stretching all the way to the historic Villa Dievole, surrounded by the estate's nearly 400 hectares.
Dievole looks out over the valley, providing a breathtaking view, but its beauty also lies in its many little details, starting with the gardens all around it forming picturesque corners.
The complex looks like a small hamlet unto itself, with its tiles, stone windowsills and the old-fashioned whitewash fitting perfectly into the Tuscan landscape.
Our hospitality is offered in the historic Villa and several farmhouses. In all, Villa Dievole offers 27 suites, apartments and double rooms in five farmhouses. They have all been remodeled in Tuscan style and enhanced with all the comforts of a 4-star agritourism facility.
The complex also includes a gourmet restaurant, a bar & lounge, two panoramic swimming pools and a playground for kids.
The restaurant is housed in the historic Villa; in summer, the tables are set outdoors. Here you will enjoy contemporary Tuscan cuisine inspired by local ingredients, from vegetables to meats and cheeses, all selected from local producers.
Dievole is more than just a place. Dievole is a way of life. The Tuscan way.