Vinitaly takes place April 10-13, 2016 in Verona, Italy, and as every year, Dievole will be there. With more than 4100 exhibitors and 100,000 square meters of exhibition space, it is the world's leading trade fair in the wine sector. While the fair is reserved for those working in the wine industry and for journalists, the city hosts four days of Vinitaly and the City (April 8-11) for wine lovers.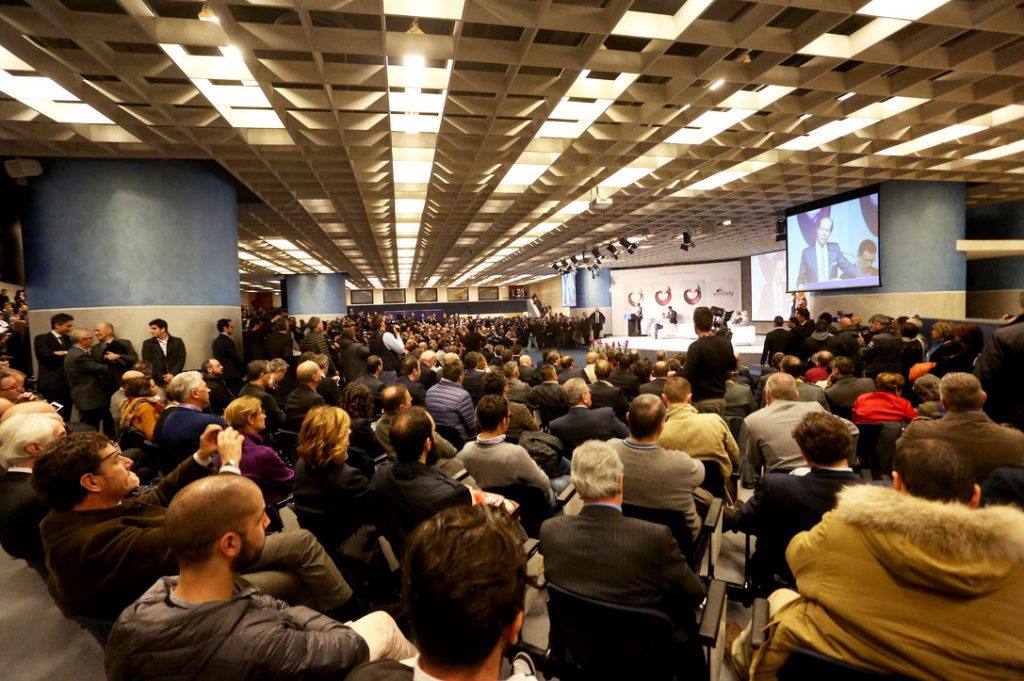 This year Vinitaly celebrates its 50th anniversary, and the Italian Government has recognized Vinitaly as a strategic b2b platform for the Italian wine sector through inclusion in Special Made in Italy Promotion Plan, as well as with a presidential visit during the opening ceremonies.
Vinitaly and the City extends the show outside the Veronafiere grounds this year, with the opportunity to taste three wines and two foods for a €12 ticket. This is accompanied by events like informal talks about wine, events with singers known from Sanremo, and the "Notte Viola" or purple night on Saturday April 8.
The goal for this and upcoming years is greater internationalisation, specific initiatives for the b2c aspects of the exhibit, and the provision of tools that can help winemakers bridge the gap towards a digital world.
These are themes relevant to Dievole, which has been undergoing a major evolution that has led to the production of our new line of wines that we'll be bringing to the show. Along with this is a new website, with of course a direct e-commerce, allowing lovers of Dievole wine to order online and recieve our wine, olive oil and vinegar at home, anywhere in the world.
Where to find Dievole at Vinitaly
If you're planning on being in Verona for the fair, you will find us at Hall 9 stand C10, while our extra virgin olive oil is featured in the Sol&Agrifood section of the fair at stand B12-14.
On Monday April 11, at 10:30am, our chef Monika Filipinska will be holding a cooking demonstration with a special menu designed to exalt our prize-winning olive oils and to pair with our excellent new line of wines.