When traveling throughout the major cities of Italy, the train system is the best method of transportation for doing so. The efficiency and quickness of train travel in Italy between main cities is unmatched; they are the wisest choice for traveling long distances in the country. Trains are also great for day trips between local towns or cities in a particular region. However, there are several factors of the train system that you need to be familiar with before riding one for the first time, including purchasing your train ticket, finding your train, and more. Here's our short guide to train travel in Italy.
Trains between major cities in Italy
When traveling between major cities in Italy, the fast train is your best bet. Running directly through the center of Italy, the fastest train line stops at Salerno, Naples, Rome, Florence, Bologna, Milan and Turin (know the cities' Italian names Salerno – Roma – Napoli – Firenze – Bologna – Milano – Torino).
Trenitalia (whose fast trains are called FrecciaRossa, FrecciaArgento or FrecciaBianca depending on the line) and Italo are the only two companies that operate trains on this line. Both companies provide economy and business classes, but Italo often has lower prices compared to the competitor.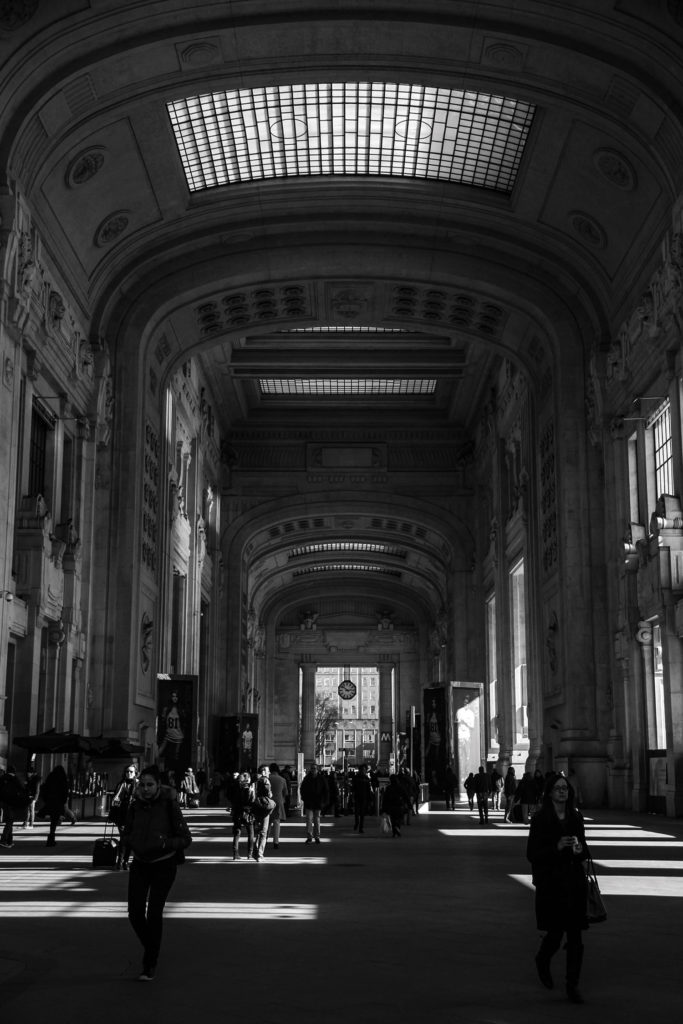 There are several things to keep in mind when taking these trains.
You need to book your tickets online or purchase them in person and sit in your assigned seat. Tickets purchased online are already validated with a booking code, but physical tickets require validation at the machines that are located only at the beginning of the track. If you don't purchase your tickets online, expect to wait in a 10-20 minute line as there are only a few ticket machines at these crowded stations.
By looking at the big table that says partenze (departures), you can find your train easily. Always know your train number, as multiple trains often depart the station at the same hour. You will spare yourself a headache!
The train cars are numbered, while the seats are marked differently depending on the brand: Trenitalia uses a combination of numbers and letters while Italo's seats are just numbered. Once the track is announced, screens will display where each train car is expected to stop. At that point, you should be able to find your assigned seat with ease.
Regional Trains in Italy
Often used by local commuters, regional trains are what get you from one town to another. Places like Siena, Cinque Terre, and the Amalfi Coast are only served by regional trains, and some routes, like Florence-Siena, are better traveled by bus. If you take a train from Florence to Naples, suffice to say that these trains would not be the wisest choice for your travel plans. Regional trains are both slow, making stops everywhere, and uncomfortable for long periods of time. Despite these flaws, they are incredibly cheap and most of the time they get you to your destination.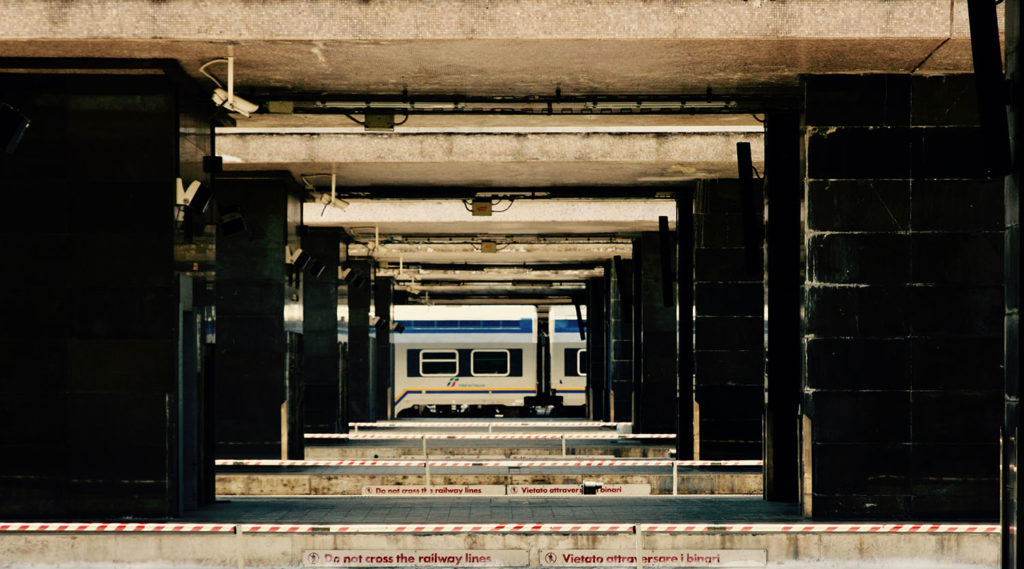 In the past, you could buy a regional train ticket and board any train of your liking. In 2016, this policy changed, and you now must specify the day and time of the train you wish to take when buying the ticket. Just like for the trains that take you between major cities, online tickets come pre-validated. Physical tickets must be validated at the machines. There are no reserved seats on regional trains, and if you miss the train that you specified when you bought the ticket, you can use it for another train within the 4 hour time slot for which you originally booked. Save your time and purchase an online ticket if you can: the app actually works very well.
Inter-City Trains in Italy
Before the newer high speed trains, the inter-city ones used to be Italy's high speed trains that ran between major cities. Now there are fewer of these, and you'll find them primarily on routes down the Adriatic coast or other routes not served by the Frecce. Although they are spacious and often cheaper than the Frecciarossa and Italo trains (which take priority in the train control rooms), inter-city trains are slower and less reliable. As you would do for the fast trains, you need to book a seat and sit in your assigned seat, and the ticket purchasing process is the same. You can also stand if you don't have a seat.
How to Book Train Tickets in Italy
To make an online ticket purchase, visit www.trenitalia.it or www.italotreno.it. Both companies provide English versions of their websites, so navigating these is easy. Note that once you have selected your train and seat, you only have 15 minutes to check out, so keep your credit card handy!
You have two options if you are buying tickets at a train station. You can either buy your ticket from a machine, selecting your train time, and have it valid for a 4 hour period. Your second choice would be going to a Tabacchi store in the station.
At a train station connecting you between major cities, the physical ticket process is the same. However, you will be assigned a seat number (this is the same for inter-city trains).
Practical Tips for Train Travel in Italy
Before boarding a train in Italy, there are a few pieces of advice that you should know:
If you plan on traveling over a meal time, it is always best to bring food and water with you. There are no limits on carrying and eating a large, complex meal. Train stations always have a convenience store or "Autogrill" type restaurant with sandwiches and other take-out foods.
Train cars typically have spaces for larger luggage, with spaces above seats for carry-on luggage, jackets, etc.
All trains come equipped with bathrooms; the newer regional trains have outlets at the seats to charge electronic devices; fast trains have either a vending machine or bar.
Business class users are served a free drink and snack from a cart.
If there is extreme weather (like heavy rain) or a strike occurring, trains in Italy, for the most part, are inoperable. Strikes typically occur between 9 am and 9 pm and apply to both commuter and high speed trains. In case of strike, there are some commuter trains (both regional and high speed) that are "guaranteed" to run.
If the train is really late, you may qualify for a partial refund, depending on how late and what type of train you are taking (for example, on Trenitalia's Frecce, a 30 to 59 minutes delay means 25% credit).
As we've seen, train travel in Italy is a practical and economical way to get around the country – we hope that with this guide you'll have a smooth trip!
Photo credits: all photos from Unsplash