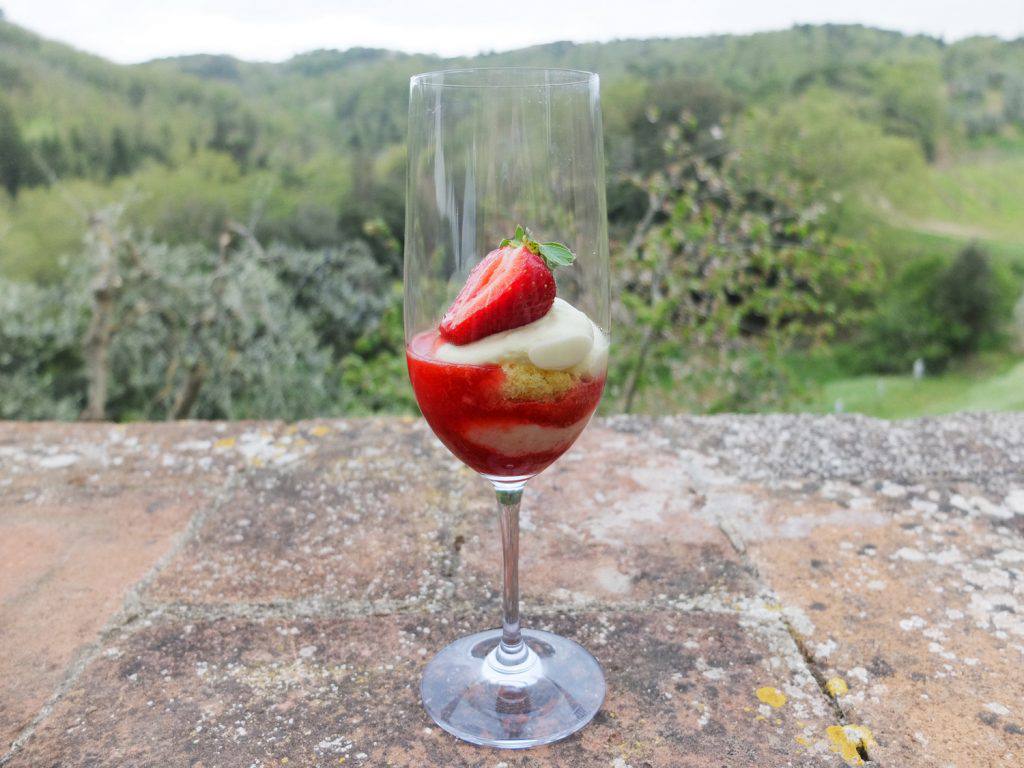 For our recipe of the month this July, Dievole's Chef Monika Filipinska teaches us how to prepare this summer version of the tiramisù with Dievole Rosato and Strawberries. Follow the instructions on our illustrated recipe and impress your guests!
Illustrated recipe

Ingredients (s
erves 8)
For the tiramisù Rosato cream
For the Rosato and strawberry sauce
500g strawberry purée

500g Rosato di Dievole

100g sugar

100g glucose syrup
The arrangement
200g sponge cake

300g strawberries
Instructions
In a small, copper pot, mix the Rosato wine, sugar and egg yolks. Put it on the stove and mix with a whisk, bringing it up to 85°C.  Transfer to a mixing bowl and whip until cool, then add the mascarpone and whipped cream.
For the Rosato wine and strawberry sauce, warm a bit of the strawberry purée in a pot, add the glucose syrup and sugar and mix to melt, then add the rest of the wine and purée.
Finally, with a champagne glass, put a whole strawberry in the bottom, then alternate layers of cream, sponge cake (crumbled), strawberry Rosato sauce, and pieces of strawberries, ending with the sauce on top.