These conscious choices will help you plan sustainable travel in Italy that will support the local economy and environment in line with your ethical lifestyle.
Gustav Flaubert said "Travel makes one modest. You see what a tiny place you occupy in the world." It comes as no surprise that the list for wandering about almost seems omnipresent in 2019 and yet luckily sustainable travel is also something the average person is starting to consider.
Everywhere we look; whether on social media, magazines, commercials showing sandy beaches and the latest vacation photos sent by your friends – it is all subconsciously screaming: GO, EXPLORE, SHARE or else be envious of those who do. We've been taught that to travel is to be cultured, to explore is to be open-minded, but let's get real here; not all exploration is created equally and nor does it always bring a world of benefits for those who live there. When a massive cruise ship recently hit the dock in Venice, the question truly: can there be too much of a good thing?
That being said, like many of you, I, too, have a passion for travel. I particularly seek out obscure places near to my home base that I return to year after year, rather than taking super far trips. A mountain not far from where I live, Monte Giovi, for a hike followed by a very long lunch at a local, rustic trattoria — or to our favorite seaside town in Liguria, not far from the very popular Cinque Terre but it feels a world away when it comes to the concept of actual relaxation by the beach. My personal way to help support sustainable travel is quite frankly to support locals. We try to eat in restaurants owned by locals, stay in places owned by locals and shop at stores owned by locals and I try to support them through my blog and social media (@girlinflorence). As writers, there are things we can do such as focusing less on encouraging bucket list travel – "you must see this place at least once in your life and then quickly move on" – and instead encourage people to make better decisions when they do; trains not planes, stay a little longer, support small, family-owned businesses etc.
Since it can be confusing as to how to make conscious choices for your holiday, here are a few tips on how best to sustainably travel in Italy.
Seeing More by Committing to Less: Slow Travel!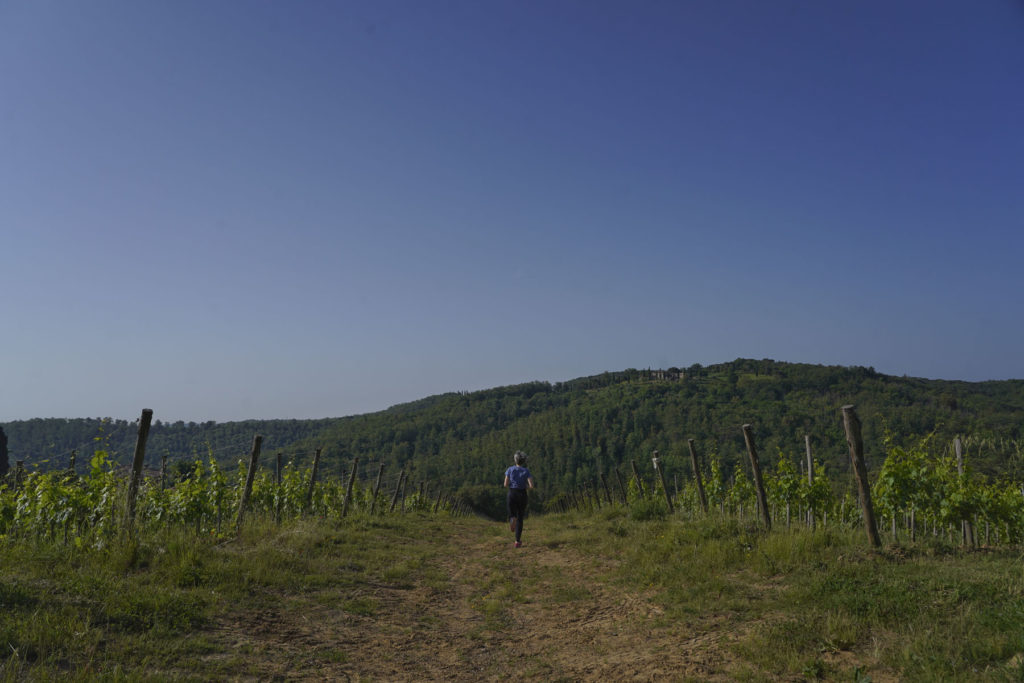 I have long been the kind of person who loves to plan every aspect of her holiday. By 10am we'll have done x amount of activities and still have time to do y, z with hardly a break in between. Nowadays, things are a little different. Vacation, after all, is also meant to be relaxing, and it's far easier for me to commit to a slow travel kind of experience than being constantly rushed to various places.
By planning only a few things each day and really getting to know our "base" on holiday, I find that we often see more due to the fact that we aren't rushing to the next location. That's how you should approach any trip to Italy to really enjoy what this country has to offer. In my opinion, the very essence of life here are the daily moments, that extra cappuccino at the bar in the morning and a long conversation over lunch at a local shop. Perhaps plan one activity max per day and allow for plenty of free time in every destination, trust me, you'll likely come back home with more to talk about then someone who has been dragged along ten different sites in two days. By not having to "be somewhere" at all times you can really allow yourself to be present in the moment and skip some of the most famous towns that you've heard so much about and instead explore hidden places most people miss, trust us you have plenty of lovely options.
Love to Explore, Shop, Eat? Well, Go Local!
It's easy to get lost in choices when planning your trip, maybe you want to explore Siena, or climb up Florence Duomo's bell tower. Google any of these experiences and you'll see big names such as Viator pop up as their advertising dollars go a lot further than a mom and pop travel operation.
One thing travels can consciously do is try to seek out experiences with locals to ensure that an agency isn't in the middle, getting a cut, and that small businesses directly benefit. In Italy, there are many options to choose from and it all it takes is a little extra research. Hiring a local guide from the area you're visiting is one option and likely they'll give you better tips for your vacation. Make sure the winery you visit observes a sustainable production philosophy that respects the environment and choose local mom and pop restaurants that serve seasonal cuisine.
Also, just as importantly is to buy local and avoid purchasing fake, illegal and mass-market items that don't directly benefit the local community so it pays to do yoru research in advance. The artisan community here is strong, and almost all towns are known for some sort of handicraft worth discovering (these make for great experiences too!) and you'll likely buy something that will last much longer than a cheap souvenir.
Cities like Florence are well known for their custom book-binders like Il Torchio or L'Atelier GK, or high quality leather – think Benheart, Digerolamo and Via de'Ginori 23r. The city of Colle Val d'Elsa is well known for their bespoke crystal items. Siena instead is home to a lovely artisanal candle maker – La Fabbrica delle candele – or you can pick up a traditional Sienese pastry such as ricciarelli and cavallucci at local spots Bar Pasticceria Nannini and Pasticceria Buti.
Also on offer are a wide variety of artisanal food producers based in Tuscany who are dedicated to the utmost quality, in fact it's a topic I've included previously here at Dievole and by visiting/buying from them you are helping ensure their survival against lesser-quality big named brands.
Don't be Afraid to Use Public Transportation!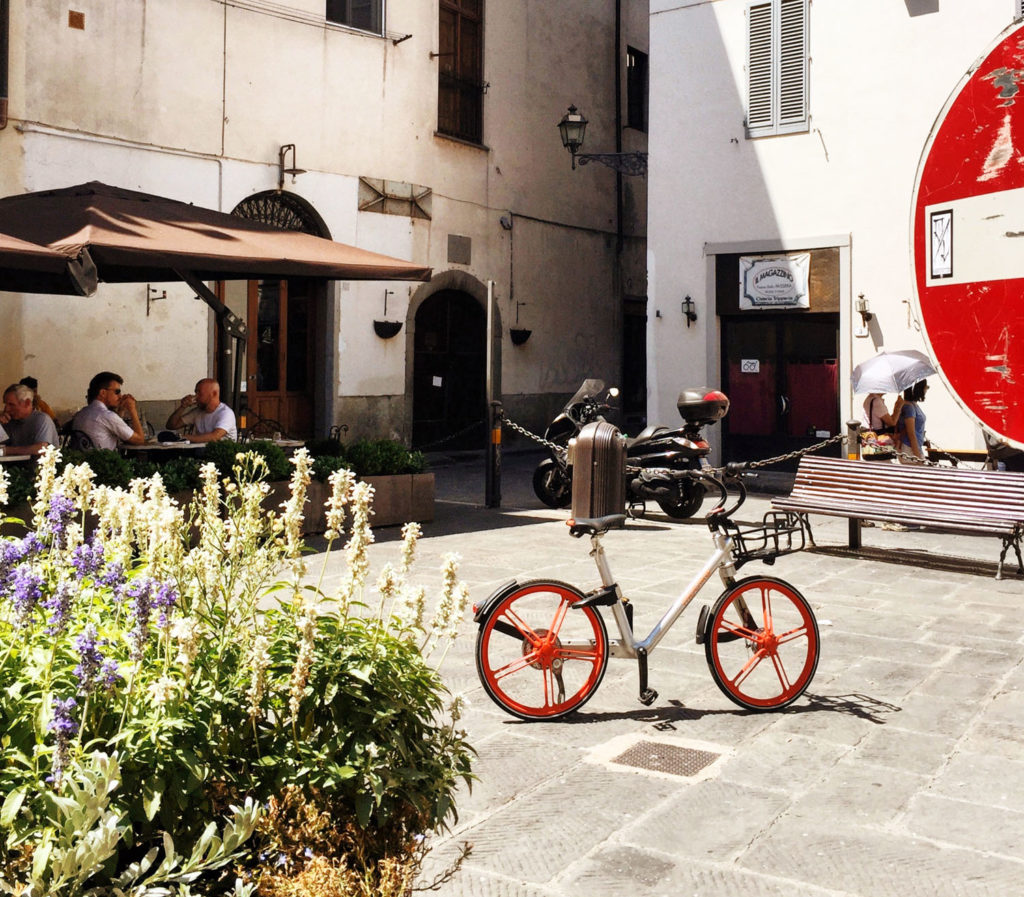 We might often complain about the public transportation here in Italy but in all honesty, it works far better than we give it credit for. It might be tempting to hire a car to get everywhere you need to be but consider talking the tram from Florence airport or car-pooling with another guest and take the train! In fact one suggested activity I have for you guys is the beloved "Nature Train" (Trenonatura) that can give you the opportunity to slowly discover the beautiful places of the Val D'Orcia and Siena areas.
In many Tuscan city center, you can walk virtually anywhere: I can get across Florence in 30 minutes or hop on a bike via the bike sharing app Mobike – it's much less stressful than trying to find parking or avoid the limited traffic zones in the historical centers of many cities where many people incur heavy fines.
Additional Sustainable or just Plain Old Great Travel Tips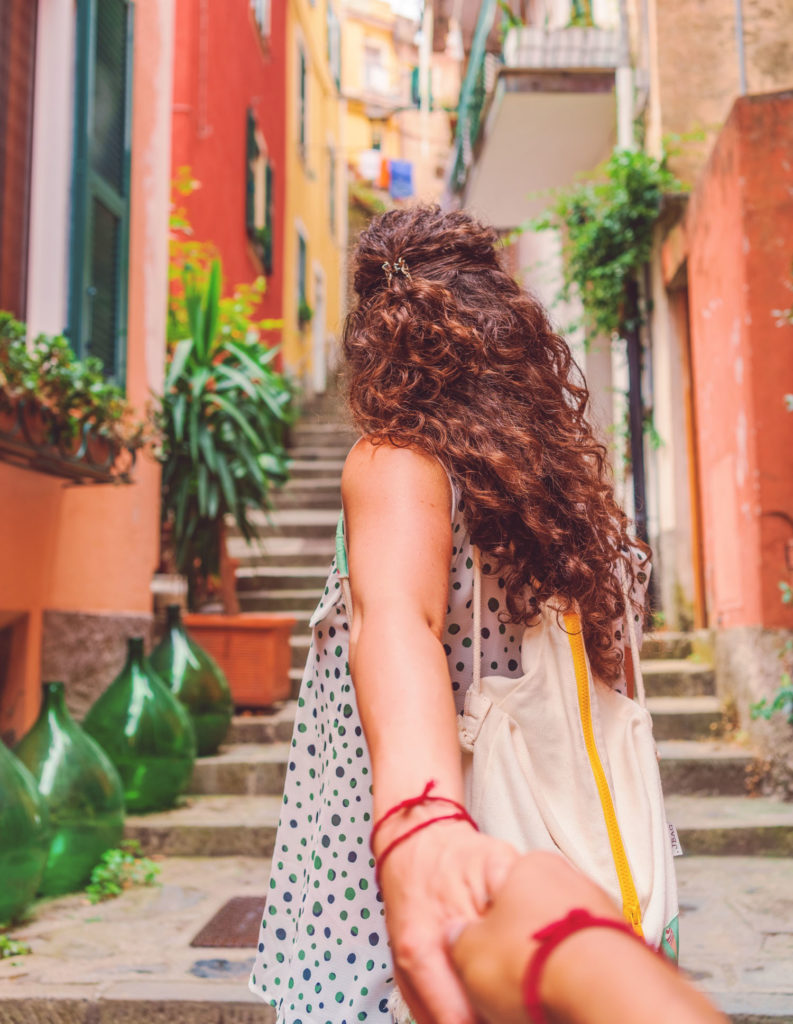 Visit in off season! Late autumn to February/early March. Not only will you be helping to not add to the massive crowds visiting in high season, often you'll find better deals too.
Choose ethical accommodation. Smaller, family-owned places are usually best to stay in as compared to big chains. Consider using your towel a few times before getting a new one and ask if they products the hotel uses are made locally etc.
Learn a little of the language before you go to better interact with locals. Likely many people speak English but it always helps to make a concentrated effort to show you care about their culture.
Invest in learning about the local culture and history! It amazes me how to often, people know so little about the far-off places they explore, so hire a local guide and immerse yourself in that place and you will most certainly walk away with a greater appreciation of your time there but also support someone who is passionate about their country.
Reduce your waste and pack smart. I would avoid over packing and instead choose clothing that you can pair over a multiday period. Take pictures of maps, cards, brochures so that you don't lug around a ton of things you will likely just toss in the trash later. Bring a water bottle that you can refill as you travel to avoid buying and tossing plastic containers.
What else would you do to make your trip in Italy more sustainable? Let us know by commenting on Facebook!
Main photo by Stil on Unsplash