Part of our wine travel guide series, Sicily is known for volcanic Etna wines. Let's look at where to taste this wine and what else to do in Sicily.
From hilly to volcanic areas, including the islands, grape growing covers thousands of some of the greenest hectares in Italy. Wine tourism is on the increase in Sicily. A couple of years ago, the island's tourist figures were affected by the impact of wine tourism, putting Sicily on the map as one of Italy's top places to visit for gourmet experiences. Here's our guide to wine tourism in Sicily.
Welcome to Sicily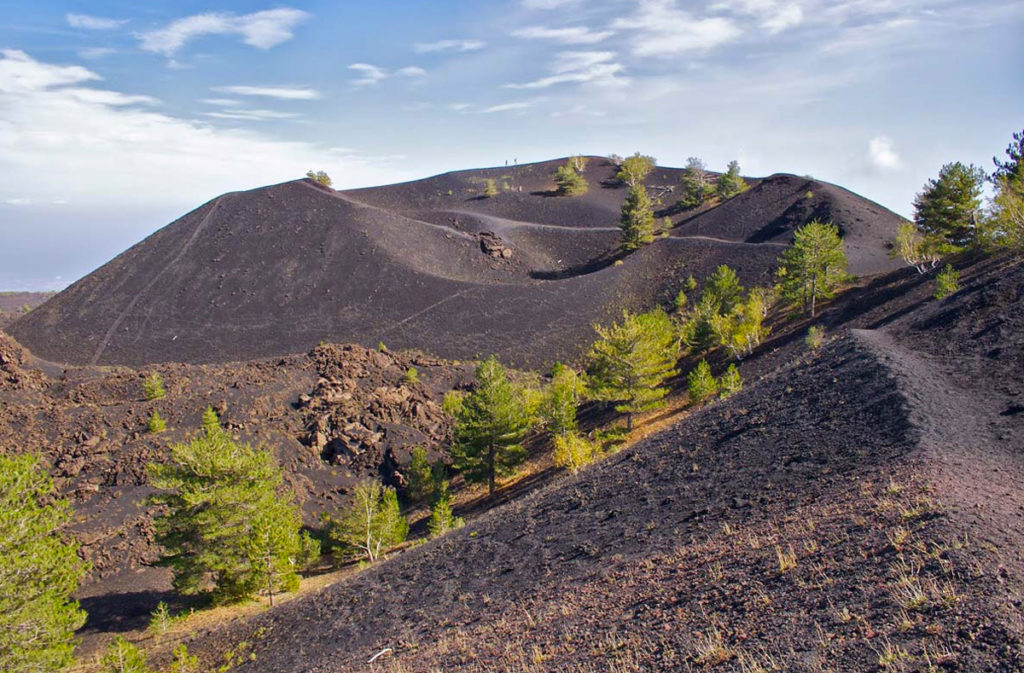 Sicily is Italy's largest island, separated from the mainland by the Strait of Messina and surrounded by the Ionian, Tyrrhenian and Mediterranean Sea. It's the jewel in the crown of southern Italy, which can be explored and experienced through a range of tours that dabble in nature, history and tradition depending on your tastes. The Mediterranean serves up scenery, aromas and flavours so intense and unique that only untouched nature can provide. Just consider the islands off Sicily's shores: the Aeolian, Aegadian, Pelagie, Pantelleria and Ustica, which share beauty as a common denominator, as well as nature, traditions, art and history. Also, we mustn't forget the striking volcanoes, some of which, like Etna and Stromboli, will never be tamed.
Sicilian wine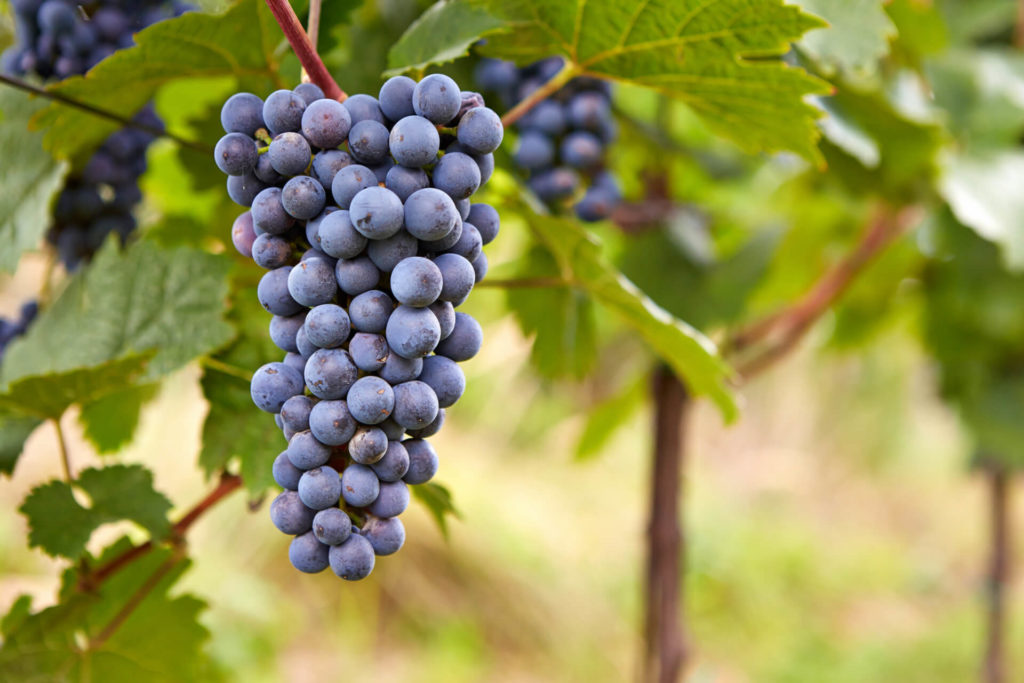 Sicily is rich in art, culture and history, but it's also a region vaunting centuries-old wine traditions. In addition to dazzling visitors with its boundless natural beauty and scents, the variety of the region's cuisine and wines make their own impression. Sicily is the birthplace of historical wines like Marsala and aromatic dessert wines such as Passito di Pantelleria and Malvasia delle Lipari, without overlooking Moscato di Noto and Moscato di Siracusa, robust reds and interesting whites. These and many other wines are behind the island's wine revival, which has made the grapes with which they are made equally famous: Grillo, Catarratto, Inzolia, Zibibbo, Malvasia and Nero d'Avola. Nerello Mascalese, Nerello Cappuccio, Carricante and Catarratto are the stars of Etna Rosso DOC and Etna Bianco DOC; the latter is one of the oldest appellations in Italy, dating to 1968, "an island within an island" due to the unique soil properties and climate conditions.
Wine Tourism in Sicily
A jewel in the south of Italy, nature seems to have devoted its infinite wonders to Sicily. From mountains to hills, and especially the sea, which reigns supreme with its incredible colours, clear water and stunning sea beds. The charm is accentuated by the unique archaeological remains that describe Sicily's ancient past, as well as the many monuments that bear witness to centuries of art and craftsmanship. Two striking volcanoes add to the mystery: Stromboli and Etna, the largest active volcano in Europe, in the eastern part of the island and one of the essential places to visit to discover the place. Its spectacular eruptions have shaped unique scenery over the centuries. If you're into landscape, choose one of the protected regional parks, such as Madonie and Nebrodi, or the volcanic paradise of Pantelleria, dotted with magical views. Numerous mesmerizing islands surround Sicily, but the Aeolian Islands deserve a special mention, part of the UNESCO World Heritage list, alongside the Valley of the Temples, near Agrigento, Siracusa and the Necropolis of Pantalica, Val di Noto and Villa Romana del Casale. We also mustn't forget Taormina, which Guy de Maupassant referred to as a little jewel halfway between Messina and Catania.
Wineries to visit in Sicily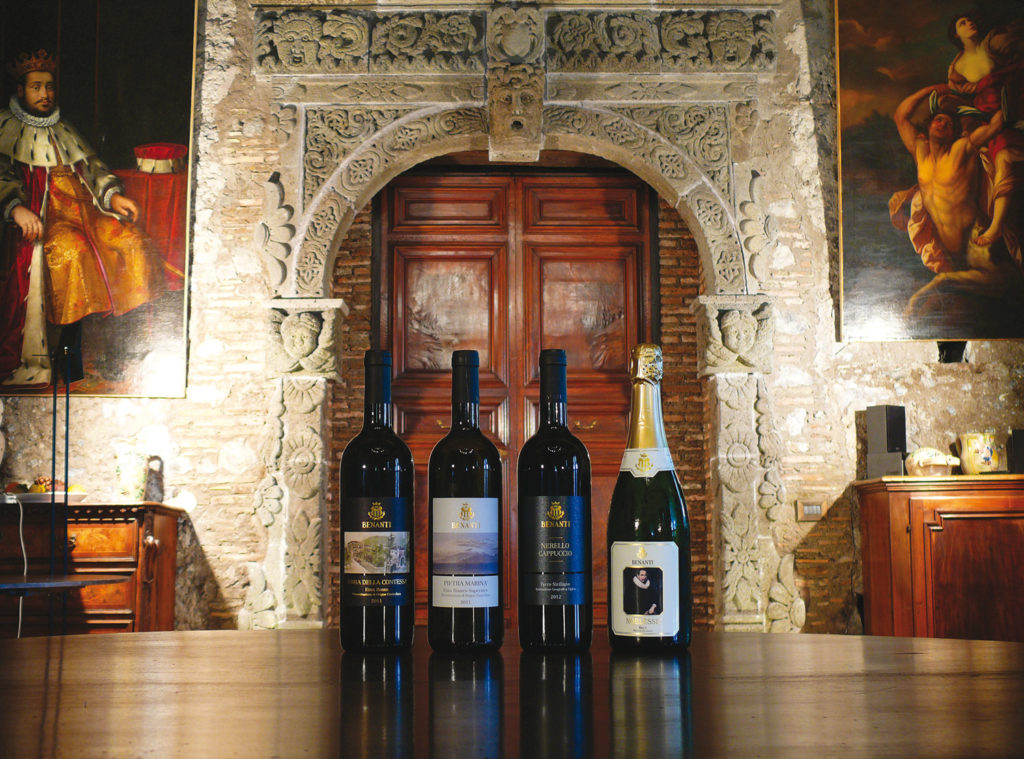 If you talk with a foreigner who's into Italian wines, he/she will surely mention Sicily. Because it's one of the best-loved regions for its charming and well-made wines. An ancestral charm lies in the "Italian California", as internationals sometimes call it due to certain similarities. Here are the wineries we'd recommend visiting:
Cantina Benanti: one of the pioneers of the "Etna miracle", pharmacist Giuseppe Benanti started to rekindle grape growing in 1988, leading to quality winemaking: Sicily's wine revival is thanks to him;
Passopisciaro: this winery pays attention to zonal winemaking, called "contrade", such as Contrada G, which stands for "Contrada Guardiola", a wine produced from centennial vines that imbue depth and complexity in the form of dark fruit, herbs and spices;
Tenuta delle Terre Nere: "Etna belongs to Sicily like an exception belongs to a rule," said Marco de Grazia, a man with a strong and versatile personality, like his Calderara Sottana, a surprisingly balanced wine that offers heat, red fruit, macerated flowers, earthy nuances and medicinal herbs.
What to eat in Sicily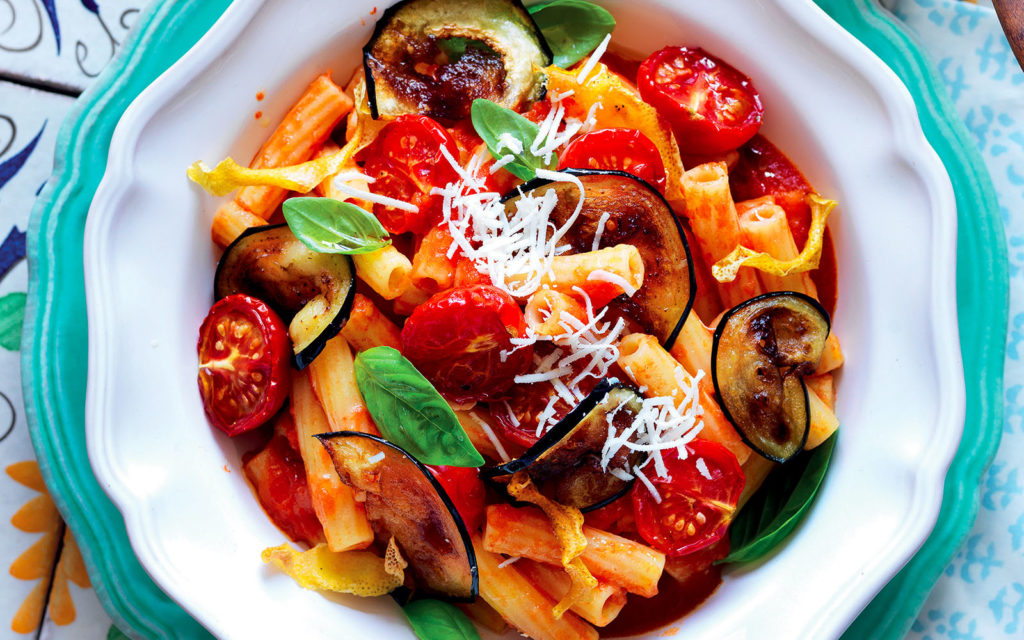 Sicilian cooking is an expression of a tradition that's been handed back for centuries, closely connected with the island's historical, cultural and religious past. A variety of starters whet the appetite, such as fried rice arancini, cazzilli (delicious potato croquettes) and crispeddi catanesi (a sort of fritter). Aubergines feature widely in dishes: caponata, pasta alla Norma and parmigiana. Then there are the fish recipes: cuscus alla trapanese, pasta con le sarde or 'cca muddica. Tuna, swordfish, hake and palombo are all fished locally. Meatballs (badduzze) rule the roost as far as meat is concerned.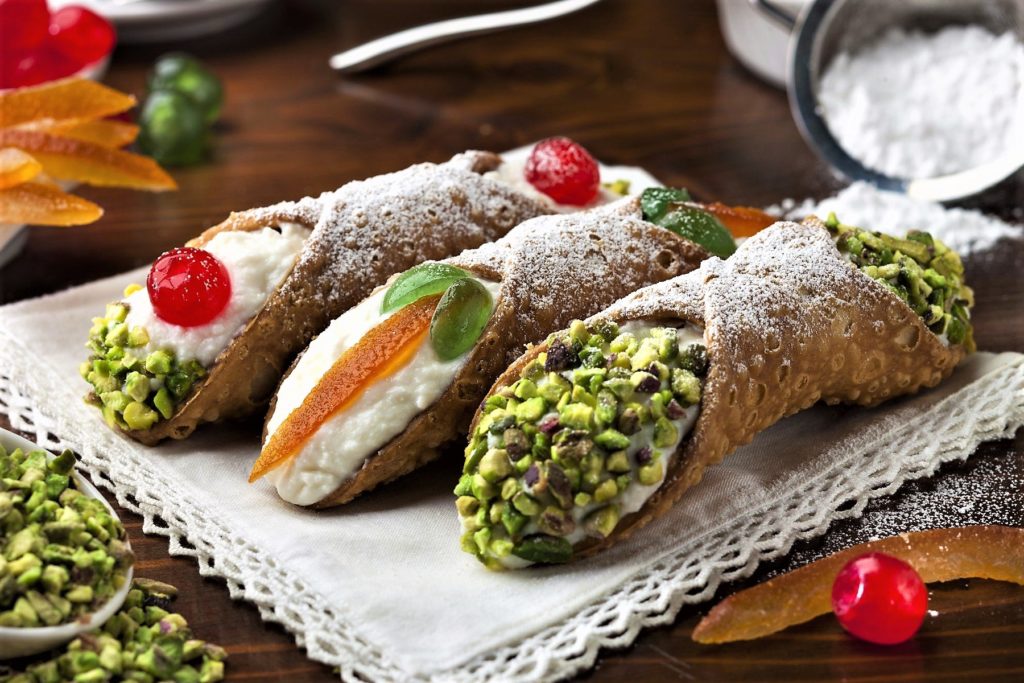 Last but not least, Sicily is famous for its cake-making traditions, such as cassata and cannolo, where ricotta and almond paste are omnipresent. Prized ingredients include Cappero di Pantelleria IGP capers and Pomodoro di Pachino IGP tomatoes, the finest extra-virgin olive oils, red oranges and sweet Canicattì grapes, prickly pears and Nocellara del Belice olives, in addition to superb cheeses like Ragusano and pecorino, and Sant'Angelo salami. Just-baked pagnotta di Dittaino is worth writing home about.
Where to sleep in Sicily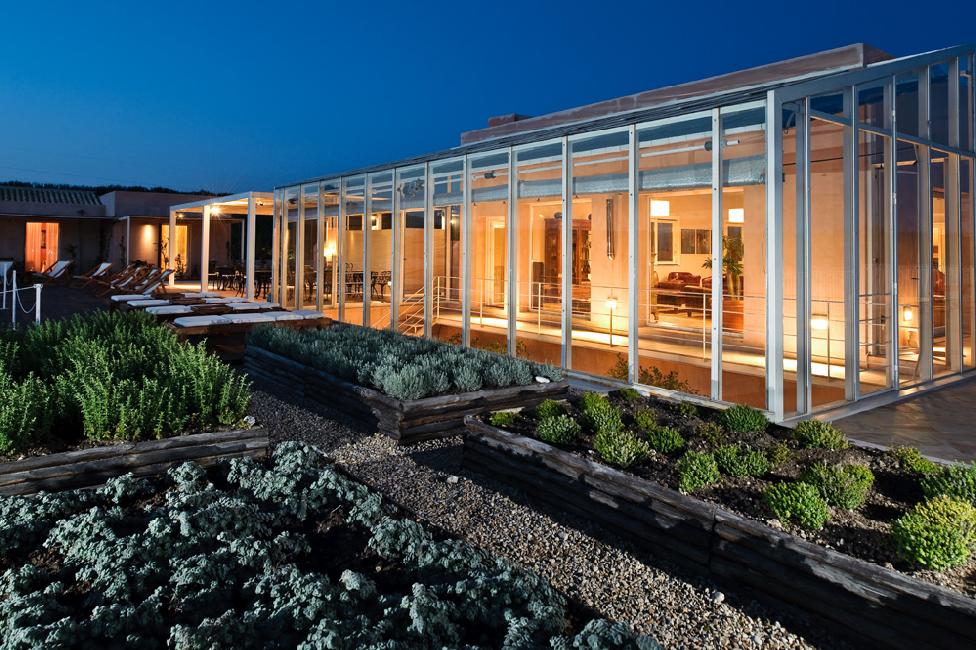 Monaci delle Terre Nere: the halfway point on a road trip along Sicily's east coast, between Taormina and Catania, near Zafferana Etnea, this delightful and exclusive treasure chest glitters under the sun. Design-driven rooms, romantic gardens, a pool with views over Mount Etna, where you can while away the best hours of the day.
La Foresteria Planeta: a beautiful place to stay during your tour of Sicily. A well-maintained gem in the Menfi countryside, nestled among herb gardens, lavender and sun-kissed vineyards. The pool surrounded by greenery boasting wide-ranging views and an exquisite attention to detail will win you over, as too will the matchless food and wine offering.
Wine Relais Feudi del Pisciotto: another unique destination where you can breathe in the scents of the Sicilian countryside and fine wines. This rustic wine eco-resort is a 10-minute drive from Niscemi. The Wine Relais Feudi del Pisciotto may date back centuries, but the interiors are elegant and contemporary in feel.
Dive into the Mediterranean magic of Sicily and follow our tips for the perfect Etna wine tour.