It's refreshing, light, aromatic and uniquely flavoured and pairs perfectly with many traditional Tuscan dishes and more. We're talking about rosé wine, a forever figure of the Italian summer. Drinking rosé has become a recurring trend every year when the first heat starts to make its presence felt through to the end of the summer.
How many types of rosé wine are there? Lots! The variety comes not only from the winemaking technique and the colour but also from the grapes and their place of origin.
How is rosé wine made?
In a previous article we explained how red wines are made? So, let's start there to understand how rosé is produced.
First of all, rosé wines do not come – as many think – from mixing red and white wines. In Italy, they are made in two ways: with grape varieties that, due to their characteristics, do not have many skin pigments or which leave the must in contact with the skin for a limited time during maceration. For instance, there are "one-night wines", whose fermentation lasts for only 6-12 hours, and "one-day wines", which ferment for 24 hours. Dievole's Rosato Le Due Arbie is a 100% Sangiovese made using white wine techniques, which stays in contact with the skins for only 2 hours and ferments in 2 days.
After fermentation the method is the same as for red winemaking with refinement generally in steel or concrete containers. Rosé wines are stabilized, filtered and bottled before being released to market. They are drank young, within two years of the harvest, as they are not suitable for ageing.
Types of rosé wines: colour, aromas and flavours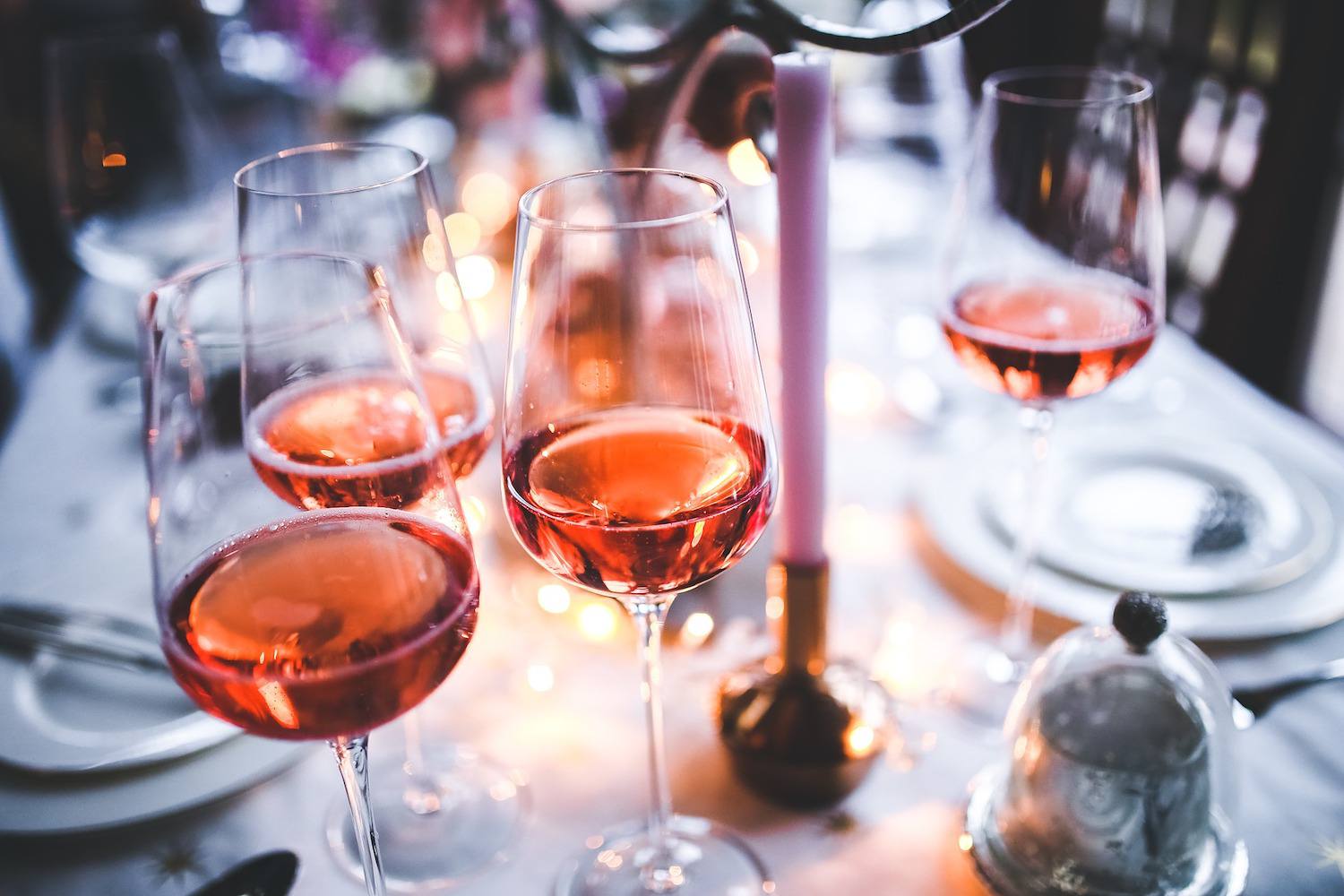 As far as aromas are concerned, the different types of rosé wines generally have good aromaticity. Fruity and floral aromas are the norm, such as cherries, strawberries, raspberries, redcurrants, blackberries, blueberries as well as roses, violets, dog roses and peonies. But sometimes there are plant aromas, like redcurrant leaves.
The most striking flavours for rosé wines are freshness and nice acidity. Plus, there's also the association between the aromas and flavours; what is smelt on the nose continues in the mouth.
Rosé wines pair perfectly with starters, fish dishes and traditional Italian pastas with lightly flavoured sauces.
In Italy, from North to South, we have different types of rosé wines, such as Bardolino Chiaretto DOC from the Lake Garda area (between the provinces of Brescia and Verona) or Cerasuolo d'Abruzzo DOC from Montepulciano grapes. Puglia's rosé wines are also very famous, which match well with regional dishes and are enjoyed especially in the summer, when our taste buds seek refreshment.
Tuscany produces a fair amount of rosé wine. Tenuta Meraviglia's Bolgheri D.O.C. rosato, a winery in the Alejandro Bulgheroni Family Vineyards group, to which Dievole also belongs, vaunts wild strawberry, raspberry and wild rose aromas in addition to an enjoyably mineral flavour and upbeat acidity. Drink it chilled in accompaniment with fish dishes. The perfect wine for this summer, which is expected to be a hot one!