Millennials and wine: a handy guide for newbies who really want to know how to serve Chianti Classico properly (or even understand how a cockscrew works!)
---
There has been a lot of news lately about the fact that millennials are not wine consumers: we like beer and cockails. Well, dear Baby-Boomer journalists, this isn't really true. A lot of news and articles about millennials and wine trends are written by established journalists who may read statistics about the subject but do not have first-hand knowledge about this age group. This is not an accusatory article, but rather a handy guide for newbies written by a millennial for millennials who really want to know how to serve a good wine like Chianti Classico properly (or even understand how a cockscrew works!). I've been working in the wine marketing industry for a while and I've learned a lot from my superiors, but I've noticed that not many articles teach millennials like me how to approach the vast world of wine. Well, my fellow post-Gen Xers, I'm here for you.
Millennials and Wine rule #1: there's a glass for each type of wine
Remember the good old days where you could use the same paper/plastic glass for every type of drink including wine? Well, in the real wine world, this is a big no-no. The traditional shape from which you'd drink a good red wine like Chianti Classico has a smaller bowl than some of the other available glasses and it is specifically created to intensify the scent of wine. Since it is so tall, when you drink, the wine will easily reach the back of the mouth instead of remaining up on the tip of your tongue. Glasses designed for white wine have a U-shaped bowl that direct the wine to the sides of the tongue in order to let you enjoy the freshness of the wine. For sparkling wines, the judgement is now out – the glass should be perfectly upright but no longer the very narrow flutes that once were in style, while for sweet or dessert wines glasses are smaller so that the sweetness and portions are not overwhelming. And then there are the glasses for the Vin Santo, the stealess (not a fan…), the balloon, etc…  I'm not saying you have to get married and put 7 types of wine glasses on your registry, just buy two decent glasses. We can do this, my fellow millennials.
Each terroir has its own characteristics
One of the things I learned while studying Tuscan wines: each terroir has its own unique characteristics. Montalcino, for example, is divided into four "slopes" and each one of them produce a different type of the signature Brunello di Montalcino. The North-facing slopes receive fewer hours of sunlight and it are generally cooler than the south-facing slopes. Thus, vineyards planted in this area produce more strong and aromatic wines, while vineyards on the southern slopes receive more sunlight and maritime winds which allows to obtain more complex wines. And amongst those wineries on these slopes, each one is slightly different: that's because of terroir. The magical combination of things that make up the earth of a place. This rule applies for every terroir: a Sangiovese wine produced in the Chianti area will be totally different than a label produced in another area. And the differences are tangible even in the glass.
Don't understimate the power of rosè wines
Have you ever been invited to a dinner with friends – in which perhaps there's that famous person with whom "you would look great together!" according to your friend Viola – but you have no idea what the menu would be? When in doubt, rosè is the answer. In my opinion, it is the perfect choice because it pairs generally with meat or fish, and even with the raw vegan organic cruelty-free menu that your friend will "invite" you to enjoy, and about which you'll make all sorts of compliments before heading to the nearest pizzeria. And rosè wine pairs with pizza too. See? It's a fact!
How to use a cockscrew 101
The www is full of articles about millennials and wine trends… but what about the basics? Opening a bottle of wine might seem easy but, at least the first three (or even seven) times, it isn't at all.
Start cutting the foil under the lip of the bottle (and not on the neck or you will end up with a completely ruined bottle which is not the best when you're at a dinner with that famous "you would look great together!" person)
Place the bottle on a surface
Place the "worm" (the spiral thingie) on the center of the cork and twist with slight force in order to insert it into the cork
Turn the corkscrew – not the bottle (that's not cool), then work it upwards with the "arms"
Breathe and concentrate
Pull upwards on the handle to remove the cork
Enjoy!
How to pair food & wine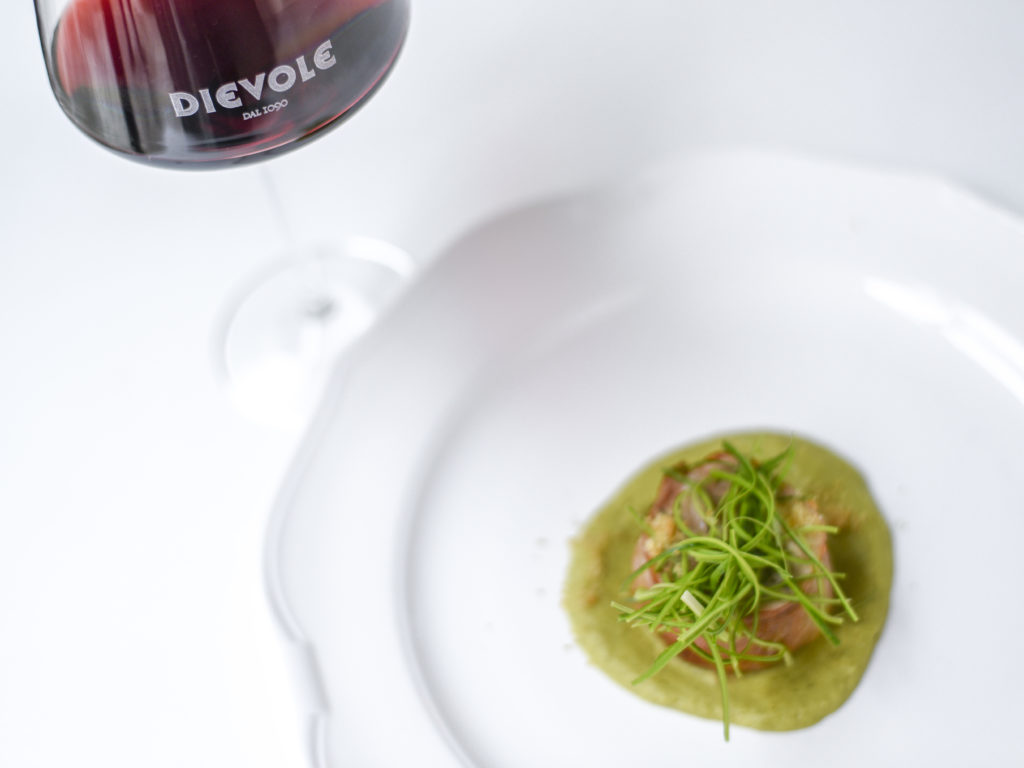 If you're just getting started, there are a few basic rules to follow when pairing food & wine. That said, as you get familiar with different types and labels of wine, you'll become more confident and you will learn to experiment and, why not, break the rules! Here's how to start:
Wine and food are partners helping each other and neither should overwhelm the other (We're having Tinder vibes here, I know)
Red wines pairs best with meats and heavy dishes
White wines are great with fish, salads, veggies.
There are no hard and fast rules: don't be afraid to dare!
Help yourself with apps or Google. You gotta start somewhere, right?
Don't Fake It
I have some sommelier friends who like to organize dinners where they taste different wines. It's fun because you learn in an informal situation with people who can explain useful things in simple language. One time, a friend brought a colleague over who exclaimed in full voice "È un vino molto corposo, intenso, strutturato!"  (It is a very full-bodied, intense, structured wine!). You should have seen the face of my friends. The bottom line is: if you don't know anything about wine, don't fake it, just ask and learn.