You've just awoken on your first morning in Italy and are ready to eat after your 14 hour transatlantic flight. Head to the kitchen to whip up some eggs over easy and bacon on the side and you are sure to receive some looks of both awe and confusion from the locals. A frothy cappuccino or scalding espresso and a sweet pasta mark the quintessentials of an Italian breakfast or colazione. Spaghetti for breakfast? Not so, Pasta in Italy before midday refers to any number of enticing breakfast pastries.
There actually aren't particular recipes for breakfast in Italy, the only basic rule is that it has to be sweet and carb-based. Most Italians simply can't conceive to eat salty staff in the morning, particularly meat or fish. At home, most people would just have a caffelatte (a coffee made with espresso and steamed milk) with cookies, while younger ones like to have corn flakes or a yogurt. A very common and beloved breakfast solution for working people is going to an Italian bar on the way to work and have an espresso, a pastry and a small chat with the bartender. Yes, Italians drink their espresso standing at the counter and you would never see them walking around with a cup of coffee in hand.
Typical breakfast pastries include anything from cornetti – warm, sweet croissants served vuoto (plain) or con marmellata (with jam, chocolate or custard) – to crostata – a tart with a dense and buttery crust filled with your choice of fruit jam – to ciambella – the Italian version of doughnuts. Pair any of these savory pastas with a scolding hot espresso or cappuccino (never a cappuccino after 11.30 though as it is too heavy on the stomach) to kick start your day and you are off. Head to any local bar or Caffé that surrounds – there will be no shortage of options – and indulge in your typical Italian colazione.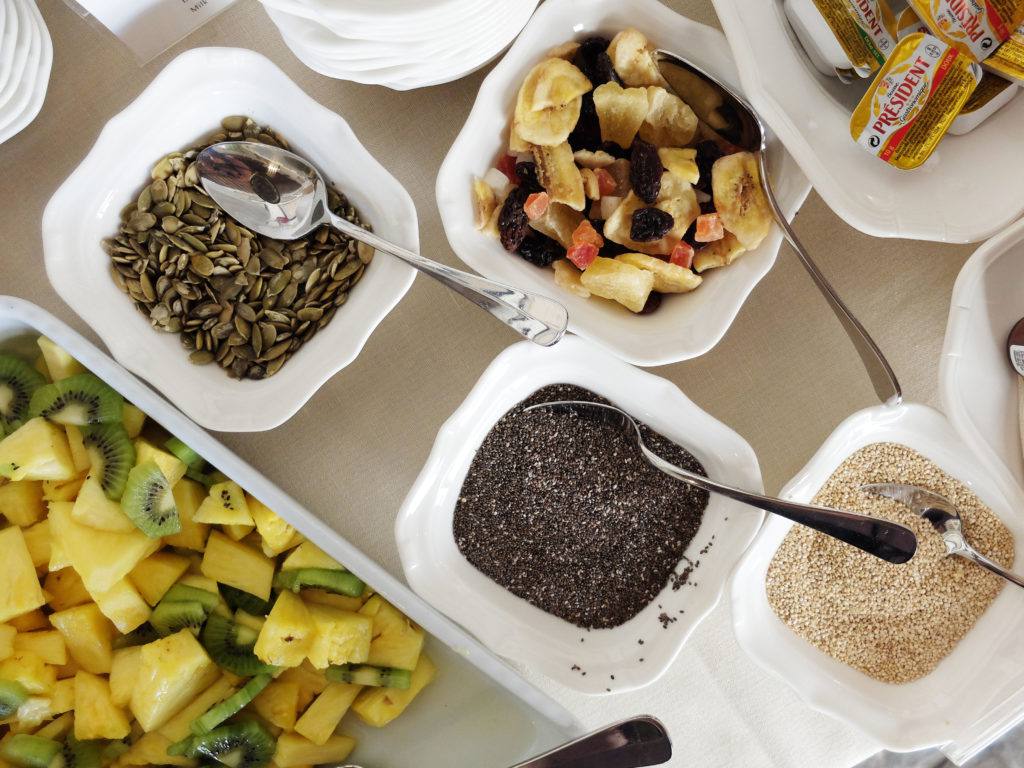 If you still have a craving for a breakfast with all the fixings, there is no better place to eat than at Dievole. Nestled  in the rolling hills of Tuscan Vineyards, Dievole provides a dining experience unparalleled by any other. Here you are able to have breakfast outside among the vineyard on a spread that includes the best of both international and Italian breakfast delights – eggs, bacon, coffee, freshly squeezed fruit juice, pastries, the list goes on and on. Come relax and enjoy the ambient sounds of the bids chirping and the soft whistle of the leafs on the grapevines, as you sip your cappuccino and fai colazione in the glistening sun.