In September, Tuscany comes alive with one of the most important times of year for our agricultural community: the grape harvest. This is the moment that the grapes on our vines, having absorbed all the sun and the freshness that Tuscany can give, are ready to be hand-picked and brought into the cellar to begin vinification. This process remains much the same today as it was one hundred years ago, with traditions handed down to the new generations. The grape harvest festival is a Tuscan tradition that comes hand in hand with the season.
In the past, the days leading up to the vendemmia or harvest would be awaited with both excitement and trepidation. The time of harvest is based on the ever changing cycles of nature, which cannot be programmed or marked on a calendar with major precision. When the grapes are ready, the job began, and still begins, with first light. In the past, everyone participated, from the youngest members of the family to the patriarch and matriarch, as well as friends and cousins coming to work together.
Grapes were picked manually with scissors or a knife, and placed into small baskets. When these were full, the strongest members of the family would transport them to wherever they were to be pressed, preferably in a cool cellar dedicated to winemaking. Here, the grapes would be pressed and the must sits in vats before being transferred to wooden barrels to mature.

The end of a long work day was always marked by conviviality, a large, late lunch – with wine, of course – at which the season's best produce was prepared in simple, hearty dishes. This meal was just as important as the whole harvest, reflecting the satisfaction of another day's hard work.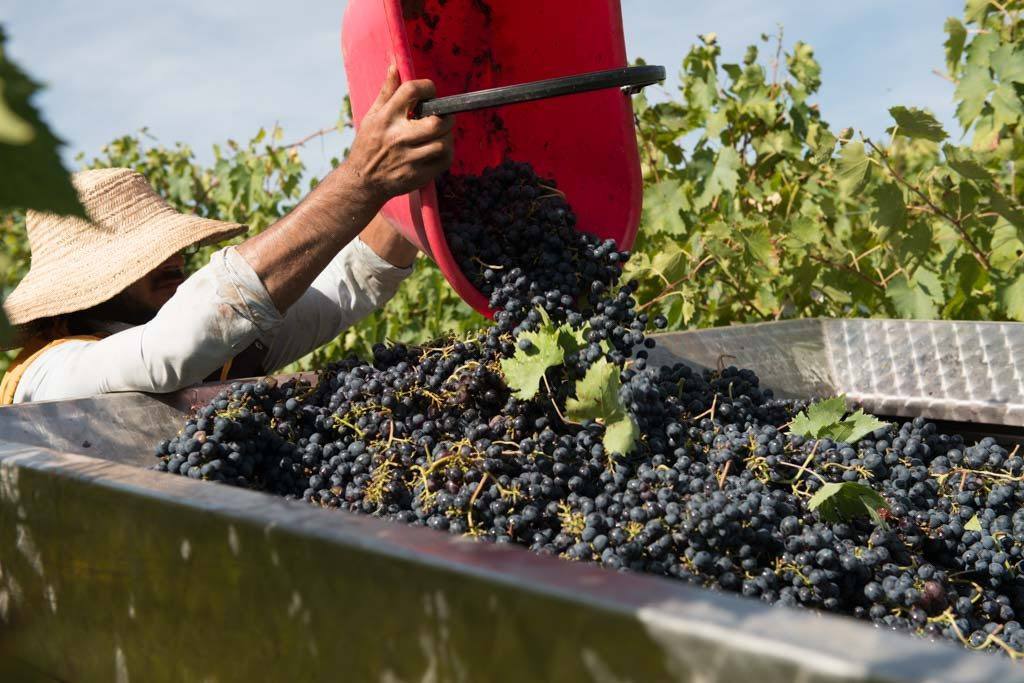 Closer to Florence, the town of Signa becomes animated around harvest time with vino novello, new wine, for all, accompanied by aperitivi, workshops, and artisan stands. Charming Impruneta comes alive the last week of September, when a parade of allegorical carts developed by the town's four areas comes down the main street in remembrance of the historical parades put on by nearby farms, where oxen pulled wagons laden with the fruits and vegetables of that year's labour.
Further south, in Chiusi (province of Siena), wineries open their doors to the public for new wine tastings. Scansano, in Maremma, holds that area's most famous party, a celebration of wine to remember the centuries-long techniques of winemaking that here go back even to the Etruscans. Pittigliano, a town perched on tufa stone, also in Maremma, combines wine with special events in the area's tourist attractions, namely the Vie Cave, an impressive road that dates to Etruscan times. Finally, Expo Chianti Classico takes place mid-month in Greve in Chianti, with more wine tastings, as well as pairings with olive oil, salami, cheese and plenty of local products, in good company with concerts, workshops and other special events.