Planning on spending Easter in Tuscany? Plan ahead with our tips on what to do and where to go to make the most of this busy holiday season.
---
Easter or "Pasqua" in Italy is a very important religious holiday in Italy peppered with days of traditional events all over the boot; expect holy processions and plenty of folklore, huge chocolate eggs with fun surprises hidden inside, much roasted lamb, a dove-shaped cake called "colomba" and explosive elements in the city of Florence. Yes, we're talking about an actual exploding cart during the annual "Scoppio del Carro" within the center of the main square, an ancient ritual that still delights revelers today. Easter is when the high tourist season kicks off, so while the holiday is Palm Sunday and Easter Monday, things get busy already by Friday. So if you're planning on spending Easter in Tuscany, we hope you enjoy this helpful guide about what to do and where to go to make the most of this busy holiday season.
Good Friday in Tuscany
Naturally it's not all about Easter Sunday in Tuscany: Good Friday is also an important day that many local towns celebrate with historic processions commemorating the Passion of Christ. One we wouldn't miss takes place in the town of Chianciano Terme starting around 9:30pm called the "Antica Giudeata" and consisting of people in historical dress winding their way through the town carrying the cross. Similar processions take place in the town of Grassina, not far from Florence, as well as Pienza (Processione degli Scalzi (Barefoot Procession) and the Mugello.
Easter Sunday in Tuscany
This ancient ritual of an exploding cart – the Scoppio del Carro – dates back to the first crusade when Europeans laid siege to the city of Jerusalem in a conflict to claim Palestine for Christianity. Naturally, it is a huge event for locals and temporary revelers alike. A wooden cart is the star of the "show" called "i'Brindellone"; it is laden with explosives and paraded through the city's streets by two white oxen adorned with flowers and a procession of participants in historical dress.
After stopping in front of the Duomo cathedral, a rocket shaped like a dove (called 'colombina') is rigged above the inside altar and travels to the cart outside to spark a spectacular firework show that is unlike anything I've ever seen.
It is said that if the dove fails to set off the cart it's bad luck, while a good explosion brings good luck for the year ahead and it is always an incredible sight to see in person. You have to hand it to the Florentines for kicking off Spring with a bang. The fun starts around 10-11am but it pays to get there an hour or so earlier to nab a comfortable spot in the square.
For those looking to experience the explosion without insane crowds, the Tuscan town of Rufina also does a similar Sunday display each year in Piazza Umberto I.
Should you wish to attend a local church service in Florence, please refer to this 2018 list, the information generally stays the same from year to year.
Sunday Lunch – Pasqua Style!
It's not a holiday in Italy if you don't have a special menu and Easter is certainly no different. There are plenty of sweets like the traditional Colomba cake and enormous chocolate eggs you see displayed in every local pastry shop. On the table, the Tuscan dishes you typically will see on a set menu include roast lamb, usually served with seasonal sides such as Spring peas cooked with pancetta. On the sweet side, areas of Garfagnana favor the anise and raisin cake with medieval origins called "pasimata" while Florence holds dear steaming hot cross raisin and rosemary buns, Pan di Ramerino, typically prepared on the Holy Thursday before Easter and traditionally blessed in a church before being sold to the public.
The Schiacciata di Pasqua is similar to a panettone you normally enjoy at Christmas, at Easter instead is served best with a bit of dessert wine or Tuscan Vin Santo.
FYI: book your Sunday or Monday lunch well in advance at any Tuscan restaurant as they typically fill up quick, or why not attend a traditional sagra or food festival in the town of Certaldo for a truly local experience!
Pasquetta or "Little Easter" – Easter Monday in Tuscany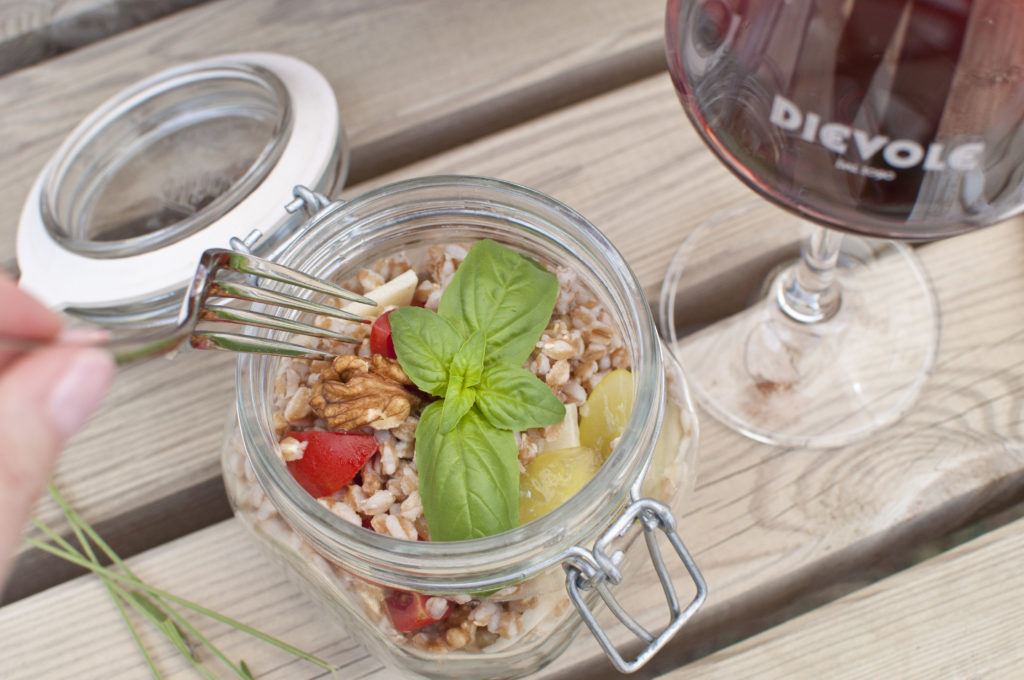 The Monday after Easter is also a holiday and it's the perfect time to pack a picnic and head out to the one the city's best parks (we personally love Tuscany's Pratolino Park near Florence ourselves but here are a few options in the Florence area) to celebrate a very relaxed start to the week.
Florentines almost always go for a day trip (called gita fuori porta) on Pasquetta (Easter Monday) so join them in an exploration of the best of Tuscany. Head out to see Spring's floral rebirth – there is no shortage of opportunities to see gorgeous flora all over the Tuscan countryside. This includes the luscious Tuscan-Emilian appennine park in Lunigiana, the Maremma parklands, the Foreste Casentinesi national park in Casentino, Pietraporciana natural preserve near Chianciano Terme.
Personally, the Val d'Orcia area always gets my vote for seasonal blooms and during this Easter period you can likely enjoy expansive fields of poppies, especially around the stunning Crete Senesi area. This gives you the perfect chance to enjoy some of nature's most iconic seasonal periods and remains one of our favorite times of the year for road-trips and picnics.
Churches also get into the floral fun as well, if you head to Tuscany's San Casciano, you can be wowed by the plant and floral passion of the Christ displayed San Casciano's church of the Misericordia. In the Mugello town of Scarperia there is an annual plant and flower market on "pasquetta" dubbed "2000 Fiori a Scarperia."
Another idea is a "comfortable adventure", a train ride on one of Tuscany's historic steam trains through the gorgeous countryside? There is usually one scheduled for Pasquetta – in 2019 the destination is Buoncovento (from Siena).
However you decide to enjoy Easter in Tuscany, be sure to make the most of these pleasant, sunlit Spring days in beautiful Tuscany!
Cover photo courtesy of Danella Lucioni @wakeuptotheduomo