We decided to make our own version of summer which doesn't involve getting burnt under the Tuscan sun! When humidity is high and all you want is a refreshing drink, why not indulge in an easy-to-make 5'o clock wine-based cocktail?
Wine can be used in so many different ways, from adding some to a special dish, or used as mixers and of course as a drink just by itself. We wanted to come up with a list of drinks that all include wine and exude summer in every sip (including a cocktail named after us, Dievole Summer Cocktail). There are so many ways to use wine as part of a cocktail so we suggest getting creative. We were even able to find a recipe using 'grappa' (a stronger liquor made out of pomace, what's left over after the wine-making process).
With this post, we explain how wine can be much more interesting than just poured straight from the bottle with these fun summer cocktails.
Dievole Summer Cocktail
What some people put in their water for a refreshment, we put it in our Dievole summer cocktail! With a tangy taste of lemon and ginger this wine cocktail will keep you cool as a cucumber (those are also included)!
Ingredients: 3 oz. Bianco Le Due Arbie IGT Toscana 2017, 1 oz. gin, 1 oz. Lillet blanc, 1 cucumber, 1 piece of fresh ginger, 1 lemon peel
Recipe: Line glass with thinly sliced cucumber (sliced lengthwise) and fresh ginger. Pour and stir ingredients over ice. Strain into your glass, and garnish with lemon twist and fresh ginger.
Apple & Pink Julep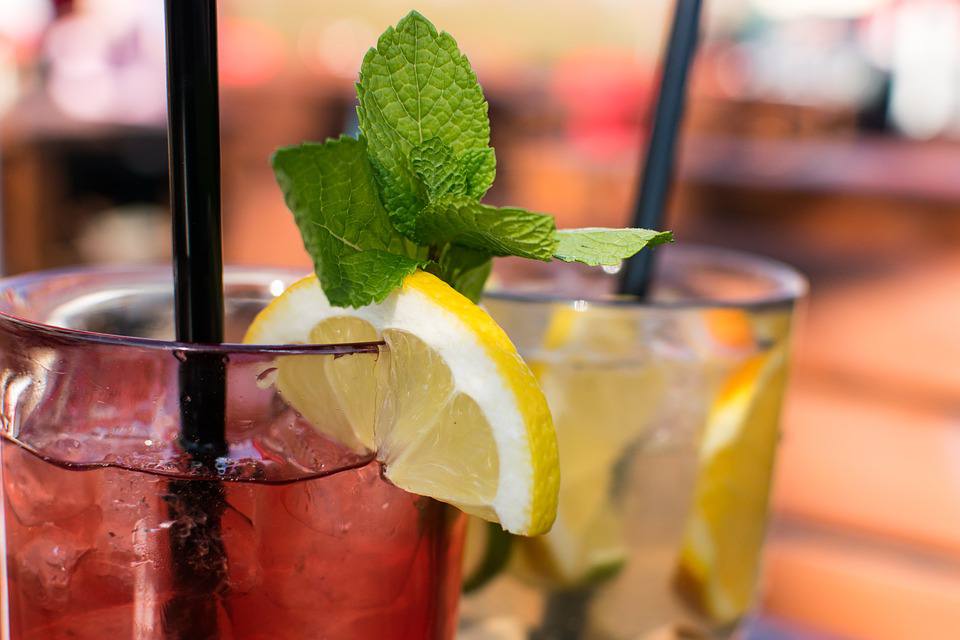 If you're feeling southern during this summer, sip on this drink associated with the American south. A rendition of a drink common at the Kentucky Derby is bound to keep you satisfied. Any wine cocktail that includes our Dievole Rosé wine will be refreshing and light.
Ingredients: 8 mint leaves, 4 oz. Dievole Rosé wine, 1 oz. apple juice. Garnish: mint sprig.
Recipe: Mix mint leaves and apple juice in a cocktail shaker. Add wine and ice. Shake everything together and strain into a glass. Garnish with a mint sprig.
Red Splash
"Red, red wine" is bound to make a "splash" at your summer party. Everything is better with tequila, so why not add it to your wine cocktail!
Ingredients: 1½ oz. Tequila Silver, 1½ oz. red wine, ½ oz. lime juice, ½ oz. agave nectar, 2 oz. grapefruit soda. Garnish: lime wedge
Recipe: Combine all ingredients in a cocktail shaker filled with ice. Shake and strain into a glass. Garnish with a lime wedge.
Rose-Wine Lemonade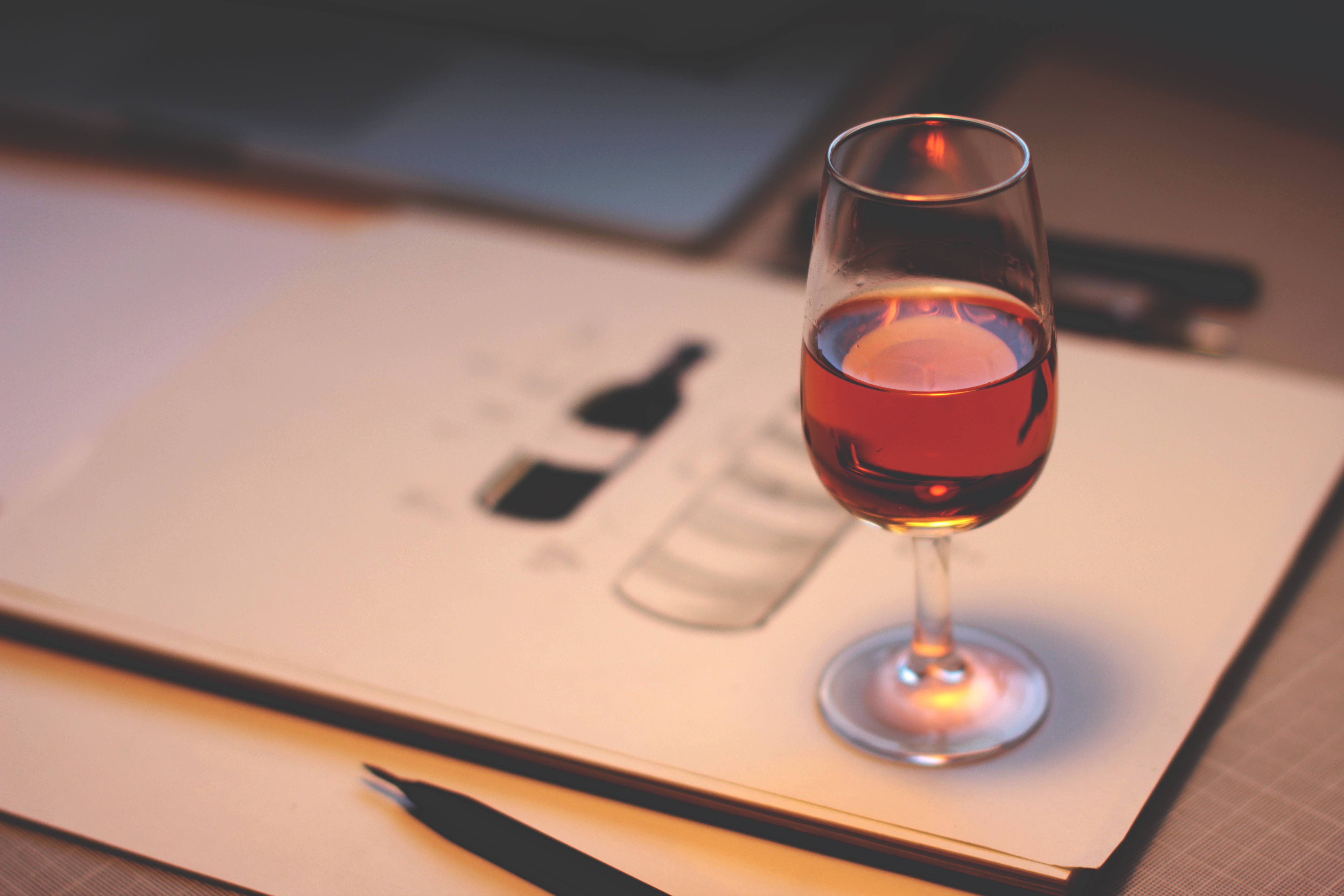 Rosé wine, vodka and basil (optional), oh my! You'll be pursing your lips all day in the best way from this rosé based wine cocktail made with citrus flavors and basil.
Ingredients: Several large basil leaves (tear them up into smaller pieces), 1 lemon wedge, 5 ounces rosé wine, 1 ounce vodka (citrus optional), a squirt of Simple syrup (optional)
Recipe: Mash the basil and lemon together in a glass, add ice your rose wine and vodka and stir together. Garnish with berries.
Ginger Spritz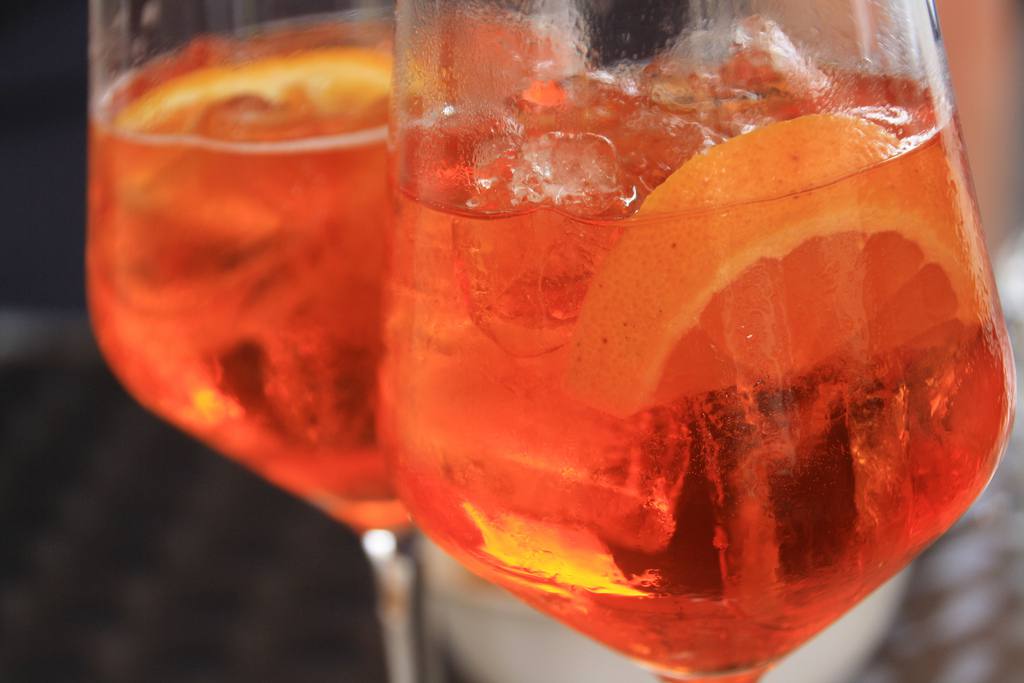 Take a break from your usual Aperol spritz and add some ginger to spice up your wine cocktail! White wine (or Prosecco if you prefer) is the winner here, helping the drink differentiate itself from the usual Aperol spritz
Ingredients: 1 1/2 oz. aperol, 1 ounce white wine (or Prosecco), soda water or tonic, fresh slices of ginger (also as garnish)
Recipe: Using a bowl – shaped glass, pour ingredients over ice, garnish with a fresh slice of ginger.
Grapefruit sangria
Who knew there were so many kinds of sangria? This typical Spanish drink comes in many variations, making it almost unrecognizable from the original but hey, it's delicious.
Ingredients: 1 750 ml bottle of red wine, 1 cup grapefruit juice, Juice from 2 limes, ¼ cup sugar, a few leafs of basil as garnish.
Recipe: Mix all of the ingredients together and pour over ice, a very refreshing drink that can also incorporate white wine as a variation.
Bordij
Nothing to "wine" about when you're mixing Cognac with your summer wine cocktail!
Ingredients: 2 oz red wine, 1 oz Cognac, 3/4 oz Creme de Cassis
Recipe: Add all ingredients in cocktail shaker with ice. Shake. Strain into an ice-filled wine glass.
Bellini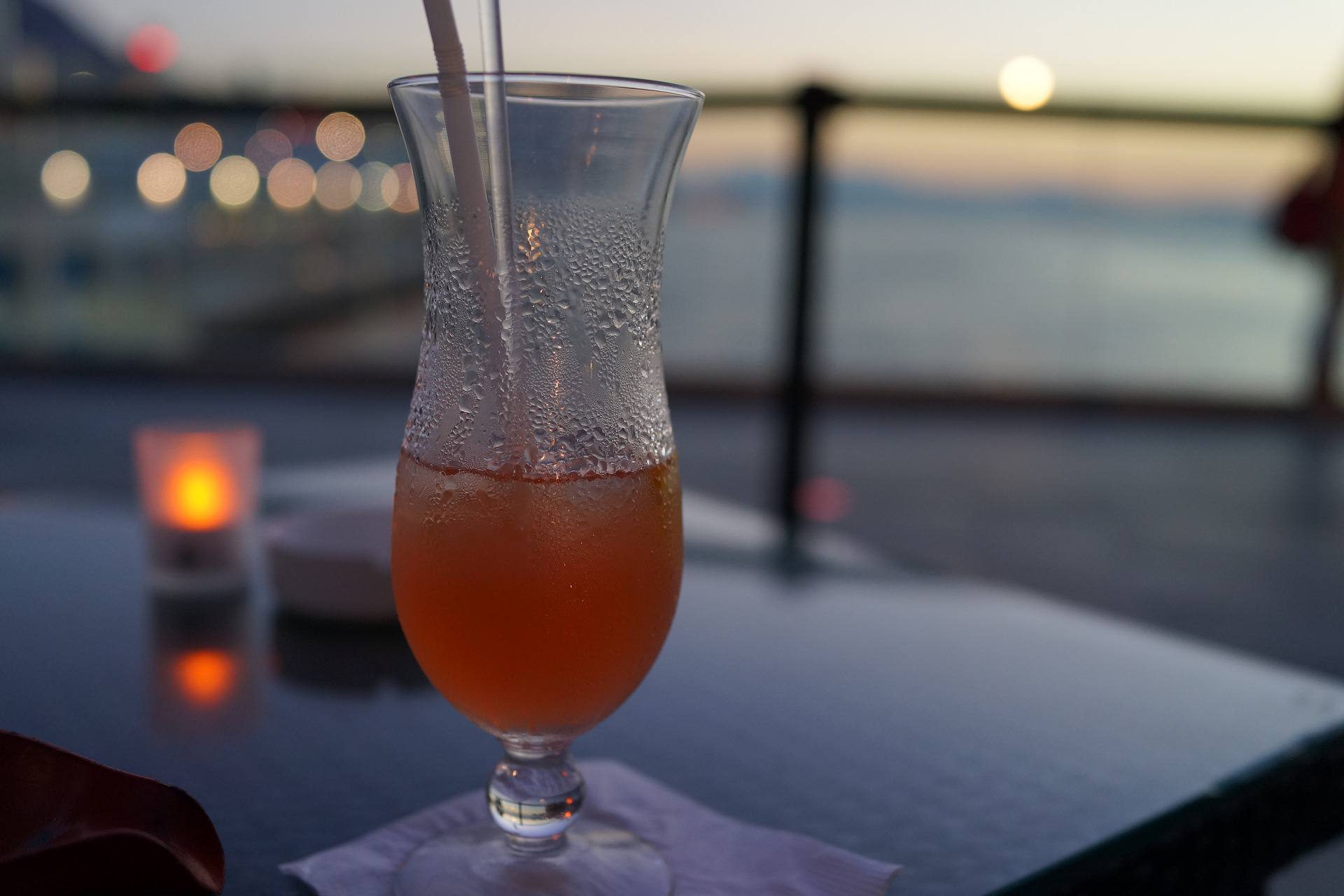 A drink that first originated in Venice has now made its way all over the world and can be a part of your kitchen too! Giuseppe Cipriani, the creator of the Bellini, named it this because its pink color reminded him of the toga of a saint in a painting by 15th century Venetian artist Giovanni Bellini.
Ingredients: 10cl Prosecco (2parts), 5cl peach purée (1 part)
Recipe: pour peach purée into chilled flute and add sparkling wine. Stir gently.
Mosquito
This drink that originated in Peru is similar to a mojito but has a unique ingredient not everyone would think to add… so grab the grappa because there's a hefty amount of it in this Mosquito wine cocktail!
Ingredients: 2 shots of grappa, ½ cup of soda water or tonic, handful of mint leaves, 2 tablespoons of lime juice, a little simple syrup or sugar.
Recipe: Gently crush a handful of mint leaves and add a spoonful of lime juice in a cool tall glass. Pour sweet syrup or a dose of sugar and fill the glass with ice. Add soda and grappa (instead of rum), garnish with a lime wedge.
Frosé
With flavors of red fruit, flowers, citrus and lemon, rosé is never a bland drink. Why not take this flavorful drink and add more fun to it for the summertime- make it frozen! Commonly referred to as frosé, this interesting rendition of a classic wine cocktail is bound to cool you and your friends down, day and night.
Ingredients: 1 750 ml bottle of dry rosé wine, ¼ cup vodka, 2 tablespoons grenadine, 1 tablespoon granulated sugar, 10 ounces fresh strawberries
Recipe: Freeze the rosé overnight in ice cube trays, put the strawberries and sugar into a bowl for 10 minutes, add the rose` cubes, vodka and grenadine. Blend all together until it is smooth.